One Holiday a Year VERSUS Many Holidays a Year
Which would you rather have?
In this fast-paced world we live in, with everyone working longer hours than any other generation, with our children being busier that any preceeding generation, holiday time and family time takes on a whole different value.
If many children were asked to sit around the family table for dinner most would say…."What….!!!!!". Talking with each other and really hearing how our days went, for many families, never happens in a setting that is not rushed or even frantic.
So, we have our holidays. If you have a 2-week holiday, and you are planning an away vacation, you must first sync everyone's schedule, book and pay for expensive flights, insurance, hotels, outings, extra clothing, etc. all of which begins to add up to a bill that is often larger than we hope. Then, we go, rush through the 2 weeks and head home to that same hurried pace that has time passing much quicker than we hope.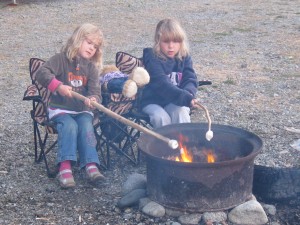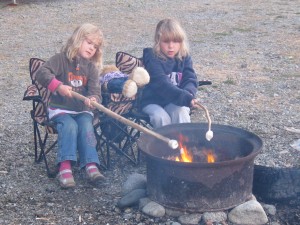 But……., picture yourself gathered around a campfire on a lazy summer evening, where everyone is actually sitting and enjoying the ambiance of the fire and the roasted marshmallows that insist on falling in the wonderful crackling fire. Imagine drifting off to sleep and hearing only the sounds of the crickets, not vehicles, phones or worse yet, alarm clocks.
RVing and the lifestyle of camping is not new. Most people when asked what their best childhood memories are would say "camping", of some sort. There is a magic that comes with this choice of vacationing – a testament to this is the fact that camping is more popular than ever before.
Did you know that many people RV all year round, enjoying multiple holidays of all durations? Did you know that you don't have to go far from home to enjoy that wonderful campfire? You have to eat every day anyway, and you can leave an RV packed with clothes and all the fun stuff, so that planning to go can take as long as hooking up, pulling out and getting groceries.
Most people think that buying a new RV is expensive, but if you compare it to that one time a year holiday, and experience the freedom of having multiple family- or couple-building adventures, we think you'll be very pleasantly surprised. We encourage you to come and see for yourself. At Arbutus RV, we have an RV for everyone and every budget. We are more than happy to show you how affordable the RVing lifestyle can be, and we will be happy to pre-approve you at any time, so that looking at that sea of RV's becomes a sea of possibilities.
We, the friendly and approachable Business Managers of Arbutus RV are here to help answer all of your questions, and would love the opportunity to show you what so many have found…..The Joy of Multiple RVing Holidays! Don't hesitate to contact us with any question, You'll find us all HERE.