Have you been asking yourself – What kind of RV should I own?
Over the years I have had this question posed to me thousands of times. Everyone wants to get the perfect unit for their family and their hope is that it will serve them when their family has flown the nest.
I, and my many clients, admittedly have never found a unit that was perfect and solved all RV applications for more than a 3-5 year period. Children grow and they stop coming with you or they like
to bring the whole team along, and just when you thought you were safe they want to borrow the unit from you so they can go with their friends and leave you at home.
The RV's of today, compared to those of as recently as the past ten years, have tried to keep pace with our tech-savvy, game-playing, flat-screen TV watching, Wi-Fi and Bluetooth using, fuel and weight conscious, residential-quality seeking, ease- of-use, RV enthusiast. For the most part the industry has been able to do that.
The first RV's I was involved with were very basic and if you didn't have a little bit of MacGyver (70-80's TV show, I know I'm dating myself ) ability you hoped that your furnace or your fridge would work all evening, or your refrigerator wouldn't work if the unit wasn't a hundred percent level. Chances of making it through a trip without pulling out a fully-stocked tool box complete with extra parts was rare. If you had none of the parts you needed, you sure hoped the neighbour did!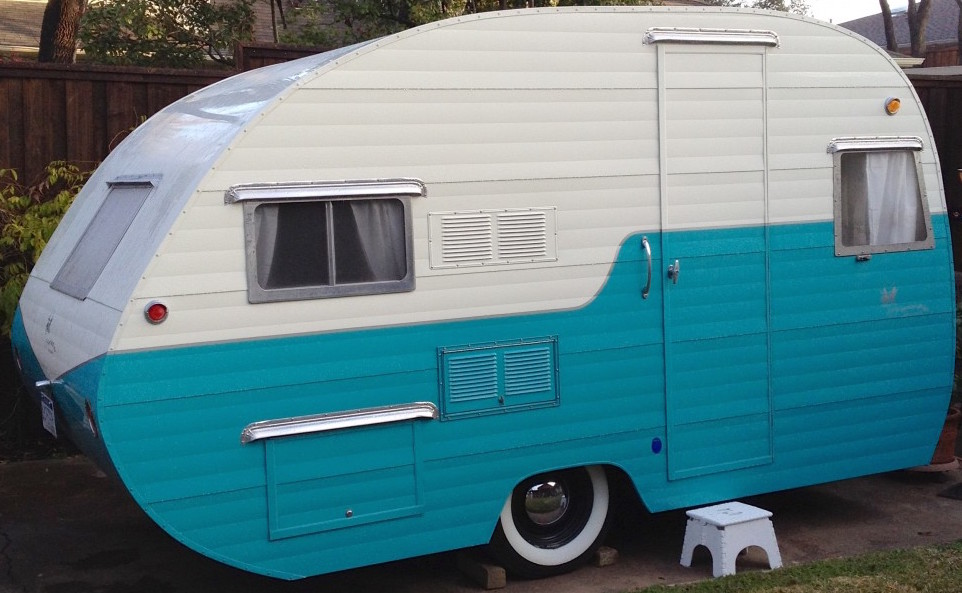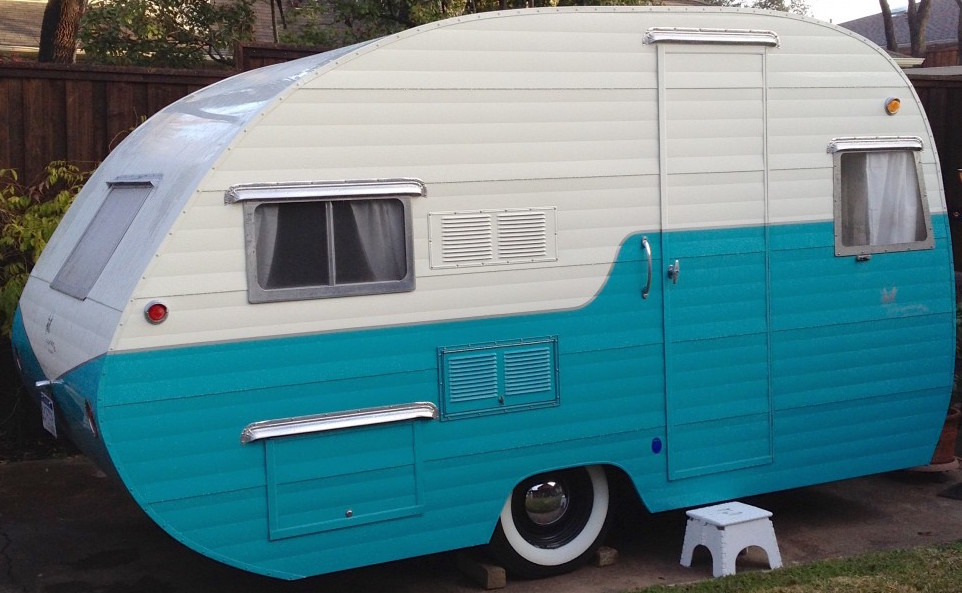 Back to the topic. There are so many choices now of enjoying the RV lifestyle that some people
have multiple RV's. In fact I have seen a motorhome pulling a small travel trailer behind and when we passed it, my wife said there were at least 4 young children sitting at the dinette and what appeared
to be a distinguished senior gentlemen driving. One can only assume that Grandma and Grandpa were taking the grand children on a getaway and everyone had a bed. That, if I had to describe the perfect RV, would be close, short of pulling the quads and boat behind on another trailer that is.
One of the great things that has happened in the industry in the last few years is that the systems have become much easier to use, thus making the RV an even more attractive way to travel, and even more affordable.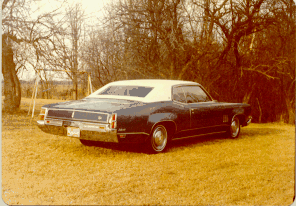 When I was growing up and when I went RV'ing with my family (18'Trailer family of four) Mom and Dad slept on the dinette and my brother and I slept on the fold down cabinet above the dinette. Mom
or Dad would throw us up there (at least 5' off the ground) and my brother I would go to sleep to the sound of the propane lantern that was mounted to the bottom of our bed. The image I've painted is very sweet and soothing but that lantern caused a definite hot spot in the middle of the bed while our parents played cards! We also had a recirculating toilet, which my brother could never figure out, and a fridge that you had to go outside to light.
Oh, by the way, we towed this with a hitch my dad welded (self-taught) on at the farm, behind a 1970 Oldsmobile delta 88. It would bottom out every time we went over a crossroad. One year my dad said he was putting on an equalizer hitch, and brake control, which, by the way, was tied directly into the master cylinder with an aluminum line fed through the fire wall to a unit that we were never allowed to touch.
We thought we were styling because we weren't in a tent! While I'm writing this and as I look back I have nothing but good memories of those times.
I have just recently helped my son and his new bride buy an RV. What an ordeal. One would think that my son, who knows that I have worked his entire life and most of mine in the RV industry, would be one of the easiest sales of my career. You'd think it would be as simple as saying buy this one and they would buy it. I should have known this, that he would be one of my biggest challenges. It turns out that I could take no short cuts when trying to find an RV for them. This meant I had to ask where they like to go. When do they like to go? Who do they like to go with? What are they towing with? Is that unit equipped to tow? Do they have any experience towing? Where are they going to store it? Are they looking at adding people to their family (secretly asking, "When are my Grandchildren coming.")? This is but a small example of information I needed to help them figure out what type of unit would be best for them. As it turns out they bought more than they needed for now but in five or six years time it will be perfect as the children come along and they should be able to get a good 10-12 years out of it. They did heed my advice and bought as much as they could comfortably afford and budgeted taking advantage of the recognized residual value of an RV by the banks. So, for $140 Bi-weekly they have amortized their RV enthusiast lifestyle for years of enjoyment. The good news they even have invited us along to enjoy with them!
To summarize and in answer to what kind of unit should one buy, the answer would be to buy something that will enhance your life so that you may enjoy being with friends and family and exploring and meeting new people in your travels. The RV is just a vessel that lets you enjoy the people and places you love most in life's journey. Whether you're starting out in folding trailer, truck camper trailer or motor home, just know that your needs and wants will change and there will always be an RV to accommodate them!