Oh, I know I say it repeatedly but, I'm continually delighted with the stunning scenery that surrounds us here on the Island. No matter how many times I've stayed at an RV Park, or driven a certain route, the views are always fresh and uplifting. I'm never, ever, tired or bored here on Vancouver Island – there's far too much to do and see.
Over this past summer, I returned to favourite spots on the Island. There's such comfort in familiar surroundings, and people. I'll share with you here, a few glimpses into my summer.
Memories…
Treating myself to the ultimate brownie from Cakebread Artisan Bakery in Courtenay. I've been around a while and eaten countless brownies and I can say, without any doubt in my mind, that these creations are the most perfect brownies on earth. Truly. If you love quality baked goods then, this bakery, especially the brownies, are not to be missed. (cakebread.ca)
Baking in the welcome sun and heat of July while looking out at the cool blue sea and bleached driftwood. Then, feeling slightly parched, walking a few steps to the RV kitchen and pouring myself a cool, refreshing drink.
Wrapping my hands 'round a warm beverage, savouring the sea air, listening to the nearby sound of masts in the marina while taking in the twinkling vista of nighttime Victoria at West Bay Marine Village & RV Park (westbay.bc.ca).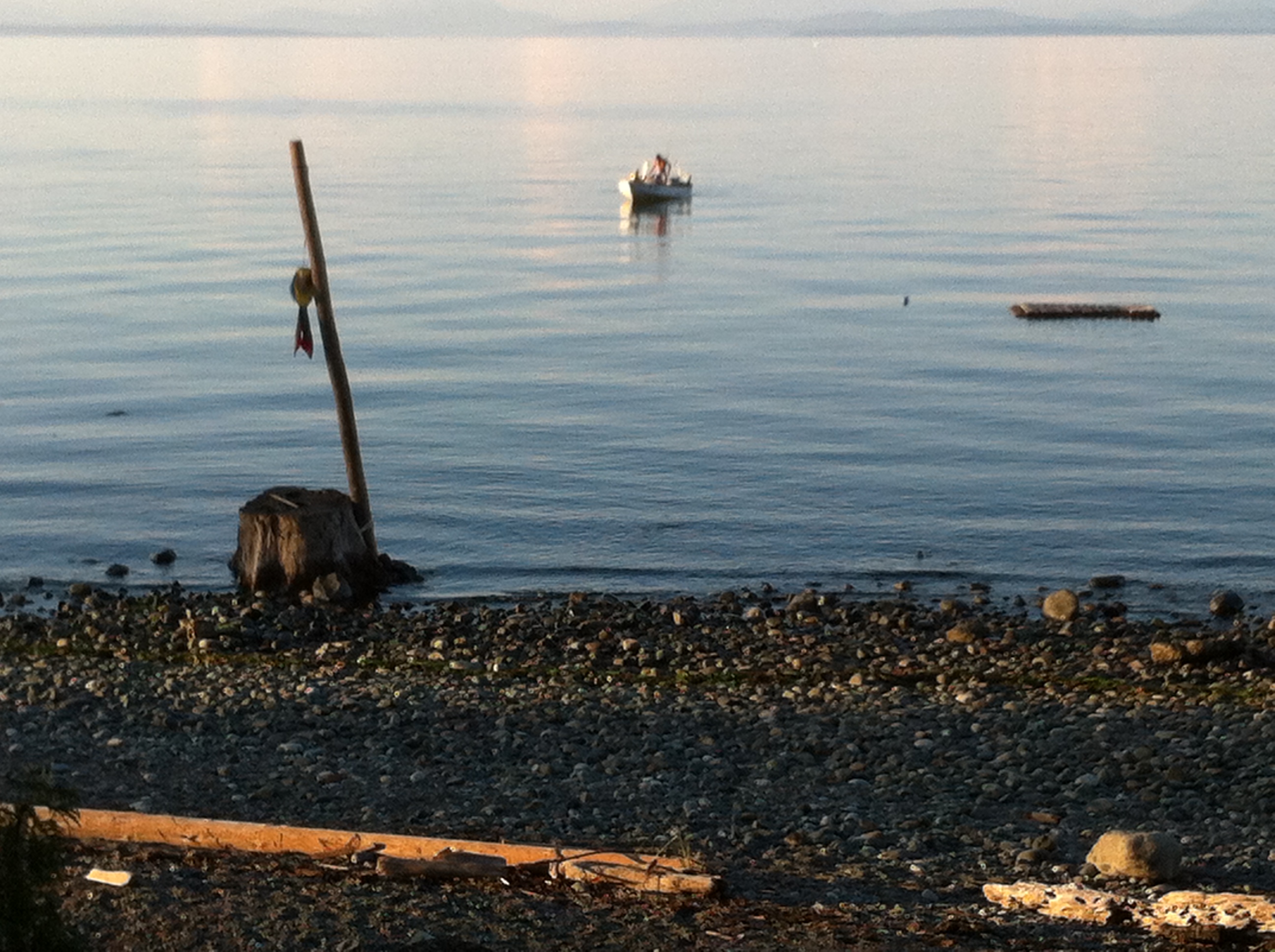 Enjoying my first mug of tea in the early morning quiet of Bates Beach RV Park (batesbeach.bc.ca) while gazing out at the mainland mountains looking close enough to touch across the Strait. Watching as the fishermen, in their small boats head out with high hopes for a successful day's catch. Then, later in the day, watching those same fishermen return triumphant.
Strolling the streets and waterfront at the Comox Nautical Days (comoxnauticaldays.ca). Soaking in the happy atmosphere, the music, the aromas of tempting treats and, yes, spending a little money on a few of the well- crafted products on display. One can never have too many accessories or luxurious soaps, can they?
So, for now, it's back to Chemainus Gardens to help Madge put some Christmas lights up. Now that we've got the lock-and-go comfort of our Park Home community, we may just take off at a moment's notice, depending on the weather and our whims. I'll wish you all the best of the Winter Season, wherever you may be….