UPDATE!!! Through the generosity of Arbutus RV Customers and Staff who came out to support the Cell Cyclists at each of our 5 Vancouver Island Locations, through July and August, we're very happy to announce that we presented a matching donation in the amount of $10,000 to the team on August 15, 2016. Their total raised was $22,682. It has been our pleasure and an honour to help further cancer research right here on Vancouver Island at the Deeley Research Centre. Please read more about the team and the Ride to Conquer cancer, below.
Arbutus RV are hosting Ride-a-Thons to help The Cell Cyclists raise funds for the Deely Research Center in Victoria, through their participation in the Ride to Conquer Cancer. Please help the Cell Cyclists reach their goal of $2,500 per rider (total of $10,000).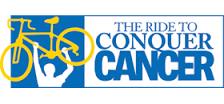 Ride-a-Thons are scheduled at the following Arbutus RV Locations:
July 9th Nanaimo
July 16th Courtenay
July 23rd Mill Bay & Nanaimo
August 13th Sidney & Port Alberni
Our Donations will directly support cancer research on Vancouver Island.
The Deeley Research Centre (DRC) is located at the BC Cancer Agency's Vancouver Island Centre in Victoria. Throughout its 16-year history, research performed at the DRC has provided valuable insights into how the immune system responds to cancer and how these responses can be enhanced to fight cancer more effectively. This area of research is known as cancer immunology. Recently, investigators at the DRC have been working towards translating what they've learned in the lab into new, effective treatments for patients. In particular, DRC researchers are developing a personalized form of immunotherapy called "Adoptive T Cell Therapy" or ACT. In ACT, tumour-fighting white blood cells called T cells are isolated from a patient's own tumour. These T cells are then expanded into billions of cells in the lab, and then infused back into the patient where they can launch a potent and specific immune attack on cancer cells. This type of therapy requires an array of specialized infrastructure, equipment, and staff.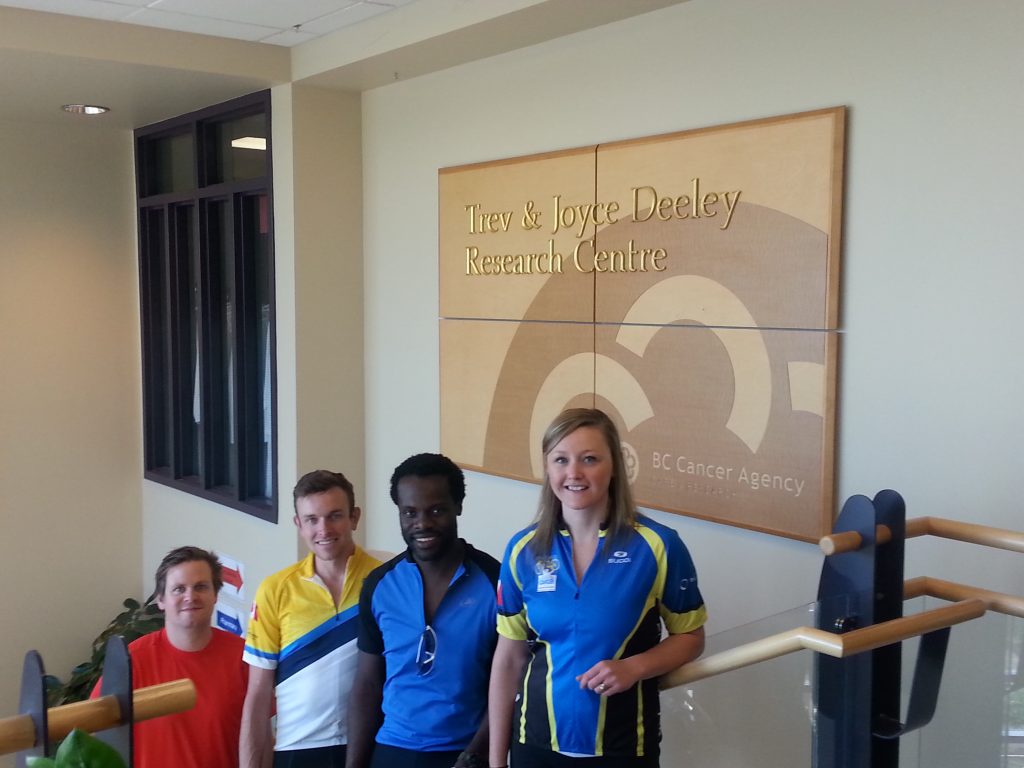 To support immunotherapy efforts at the DRC, a group of DRC researchers formed a Ride To Conquer Cancer (RTCC) team called "Cell Cyclists" in 2015. RTCC is a two-day, 200 km+ cycling event from Vancouver the Seattle. Team Cell Cyclists is once again participating in RTCC this year, and all funds raised by the Cell Cyclists benefit the BC Cancer Foundation and will directly support the Immunotherapy program at the DRC.
The DRC's immunotherapy clinical trials are set to launch in 2017 and will initially focus on treating women with ovarian and cervical cancers. With your support we can conquer cancer together.
Meet the Cell Cyclists and find out Why They Ride…
I am lifelong Vancouver Islander – I grew up in Victoria and in Nanaimo. Like a lot of kids, I spent a large part of my childhood riding bicycles. As an adult, cycling gives me a feeling of being a kid again and brings life back into perspective. Cancer affected my life early on, and together with my brother, we helped our mother with her battle which she eventually lost in June 2000. Being part of the Ride to Conquer Cancer is my way of combining my love for cycling and my desire to help others affected by cancer. Kris Gordon
I was born and raised in Nanaimo on Vancouver Island. Shortly after I entered University, my Dad passed away from cancer. This ignited a passion that led me to pursue a career in cancer research in hopes that one day my contribution to research could help save the life of someone else battling cancer. I completed my undergraduate degree at the University of British Columbia, and obtained my PhD at Simon Fraser University. I joined the Deeley Research Team in 2013 and have had the fortunate opportunity to contribute to exciting new research in immunotherapy. Joining the 2016 Ride to Conquer Cancer not only allows me to contribute to a great cause, but it also allows me to enjoy my passion for cycling. Lindsay DeVorkin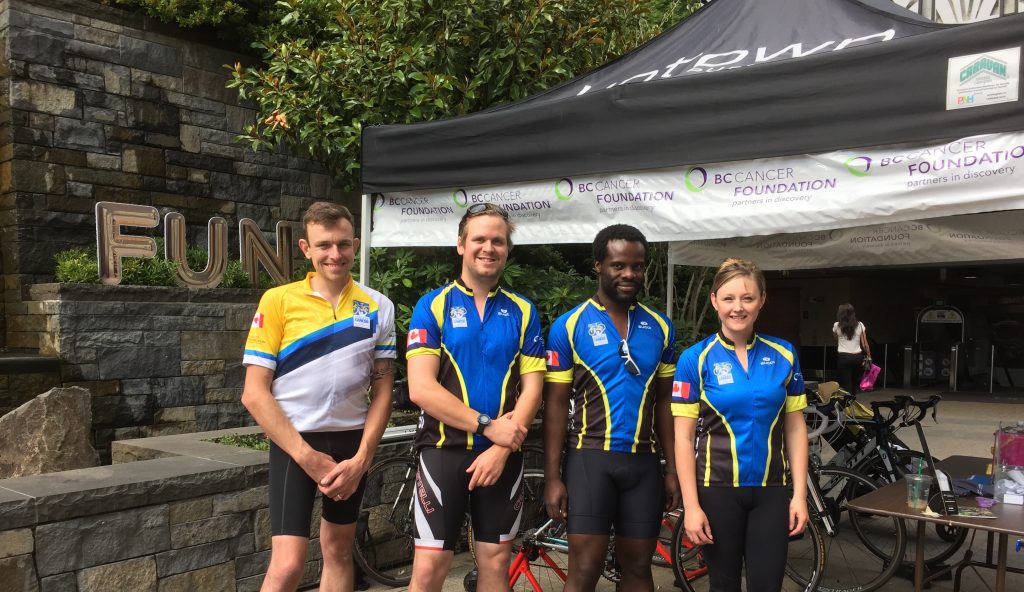 I grew up in Lakeville, New Brunswick, and then slowly drifted westward over the years. I completed my undergraduate education in Montreal, and my PhD in Berkeley California before joining the BC Cancer Agency's Deeley Research Centre (DRC) in Victoria as a postdoctoral fellow in 2013. My wife, 8 month-old son and I all love living here on Vancouver Island. During graduate school, my work on ageing in a tiny worm called C. elegans led me to an interest in age-associated diseases, including some cancers. My ultimate career goal has always been to apply my training as a basic scientist to important medical problems. Researching cancer immunotherapy at the DRC has been a great place to realize that goal. Participating in the ride to conquer cancer was an easy decision for me – it's a unique opportunity to combine my love of cycling and research for a tremendously important cause! Kwame Twumasi-Boateng
I'm a BC native and grew up in Whistler, BC. Biking has always been a passion of mine and being able to participate in the Ride to Conquer Cancer and put forward my efforts to such a great cause is truly an amazing opportunity. I completed my bachelor's degree at the University of Victoria in the field of Microbiology. Early on in my studies I became extremely interested in the field of immunology, and understanding how our body is capable of combating diseases such as cancer. I was given an amazing opportunity during my education to work at Deeley Research Center in Victoria for the previous 3 years and look forward to continuing my graduate studies at the centre. I'm truly honored to be a member of the outstanding research staff we have here in Victoria. The expertise we possess in Cancer Immunotherapy is at the forefront of Cancer Research, and it is largely impart to all the considerable donations and support we receive from our community! Julian Smazynski
Please, come out and support them, with us!