This recipe is one that I make often. It's so easy to make and, just plain fun to say! Pamela Schwing, executive Administrator, Arbutus RV Nanaimo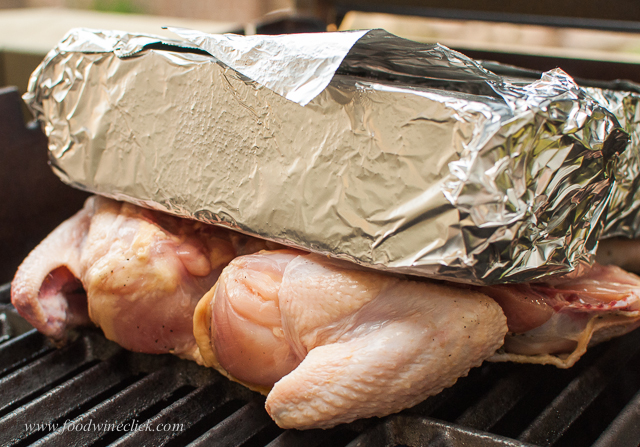 I buy a whole fresh chicken and ask the butcher to spatchcock it for me. This just means that he will open the chicken so it will lay flat. Get yourself a brick and wrap it in foil. This ensures even browning and cooking. (You will need this for this recipe).
Herb Butter
This can be prepared days in advance. Using soft butter, add any herb(s) your family likes and add garlic. Using a food processer I pulse all together and make a log on wax paper and roll. Put it in your freezer until hardens. Cut off pieces as you need it. Great on steak!
Chicken
Under the skin of the chicken put in several pieces of the herb butter and rub outside of whole chicken with oil, salt and pepper.
Turn one side of your BBQ on medium high heat and leave other side off.
Put your chicken with the wrapped brick on top on the hot side of the BBQ, just to brown. Turn over once (replace brick on top). When browned on both sides move chicken (skin side up) to other side and cook with indirect heat.
Remove brick.
Cooking times vary.   2-4 LB Chicken – approximately 1 ½ hours on indirect heat.   Chicken is done when meat thermometer reads 165F.