Vancouver Island and the summer sun blesses us with endless adventures for the RV'er both young and old (and everyone in between), but strange things are to be seen in the desert sun.For anyone RV'ing in Southern California it is well worth taking a side trip down to the Salton Sea south of Palm Springs. A great spot to stop for the night is the Oasis Palms RV Resort where you can enjoy the friendly Southern California hospitality, and the pool, hot tub, and pick fresh oranges, lemons and grapefruit right off the trees in the park. The trip gets really interesting if you turn West at Salton City and head to Borrego Springs en-route to San Diego.
There you can enjoy California's largest State Park, Anza-Borrego State Park, and all the amazing hiking it has to offer. But… don't leave Borrego Springs until you experience the collection of over 130 LARGE metal sculptures scattered throughout the open desert landscape. I guarantee you will be in awe!!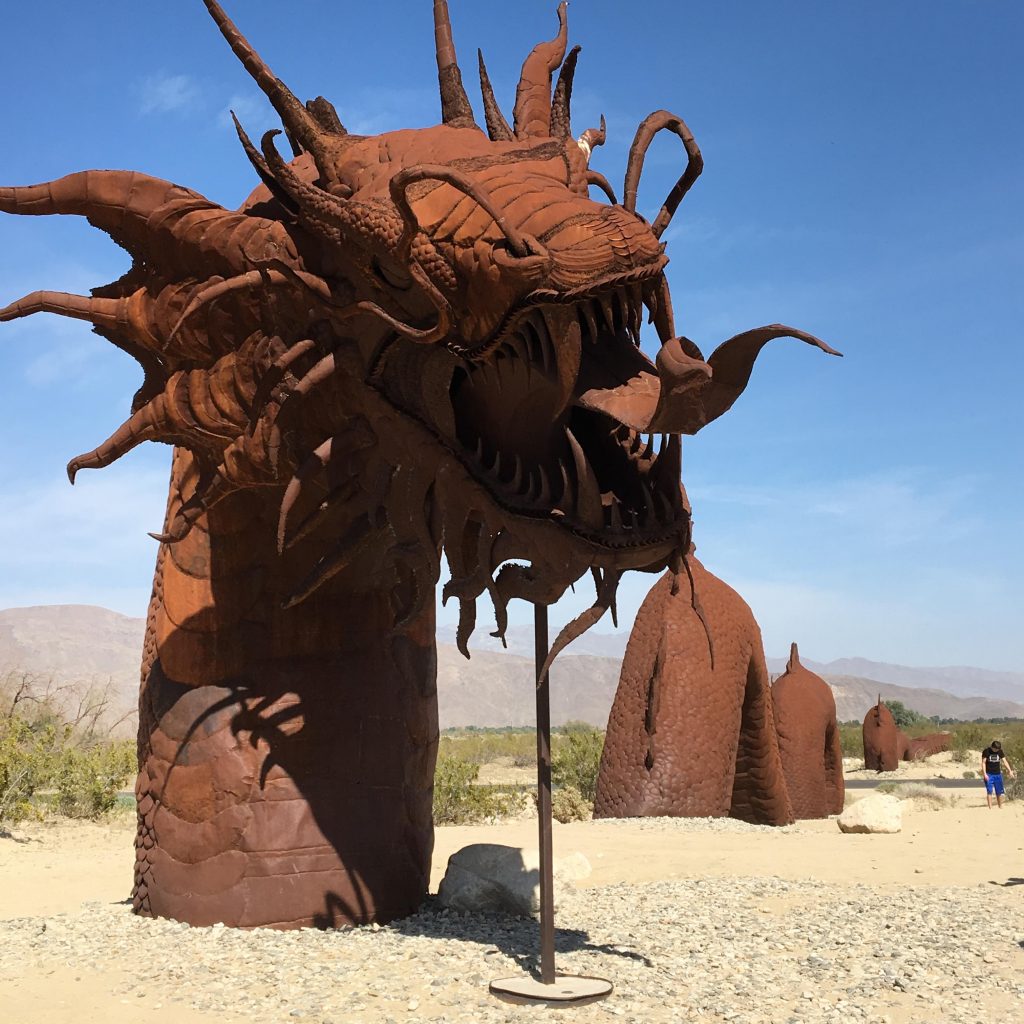 It is going to be an amazing summer on Vancouver Island we hope everyone makes the time to truly enjoy the lifestyle our incredible Island has to offer.
Drop us a line at info@arbutusrv.ca and tells us about your RV'ing Adventures! We would love to share them on our Facebook page and in the Island RV Guide.
Whatever your Adventure is, we have an RV for it!! Find yours today HERE.