Last winter these full-time RVers enjoyed a warm, but wet, snowbird stay on Vancouver Island. Here's just one of the posts they shared about their experiences here and, it's a practical one for anyone winter RVing, especially where it's damp!
Eva-Dry RV Dehumidifier
For the past three weeks, Vancouver Island and a huge swath of the Pacific northwest have been hammered by wind and rainstorms. Extra soggy if you're living in an RV.


Soggy highway
So My Fella (one of the best internet researchers in all of the land) compared dehumidifiers online and tracked down where we could buy one locally. And a few days ago we picked up an Eva-Dry 2200 mid-size unit from Arbutus RV and Marine Sales just outside Nanaimo.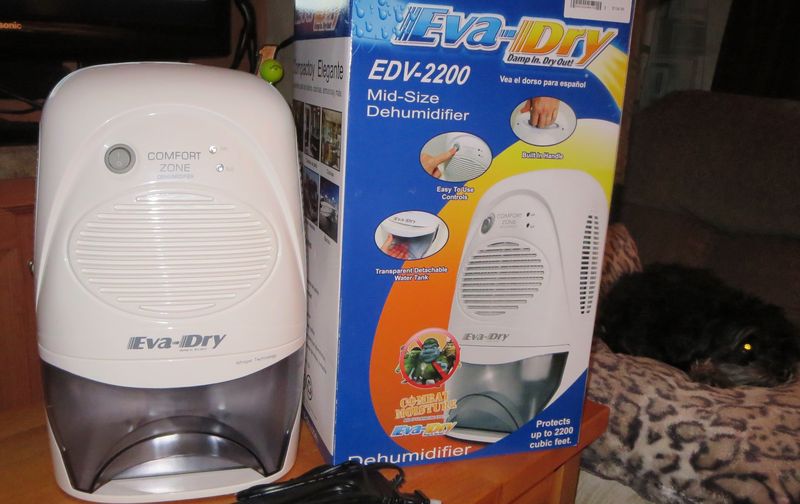 Eva-Dry
We set it up on the dash where the most moisture hangs out.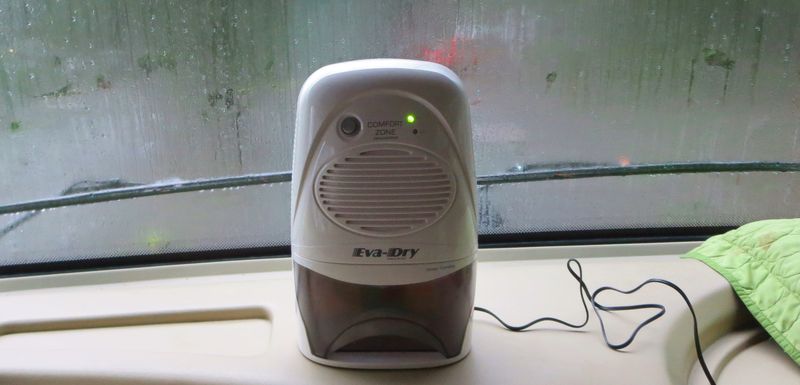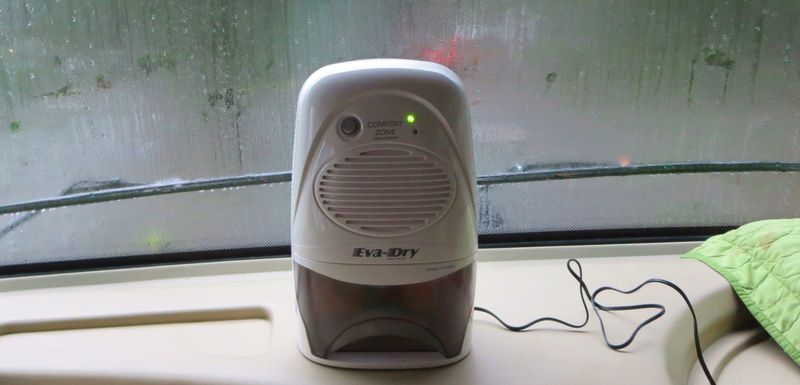 Humidifier on the job
After 24 hours, My Fella removed the lower container and did an H2O check…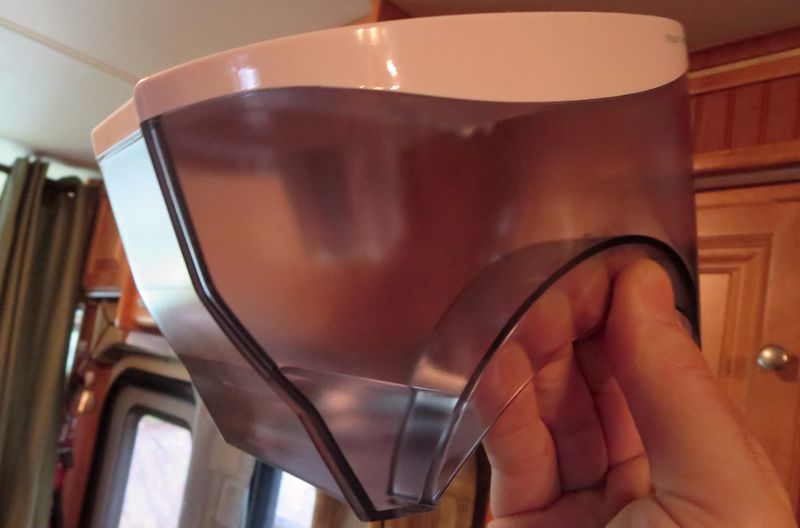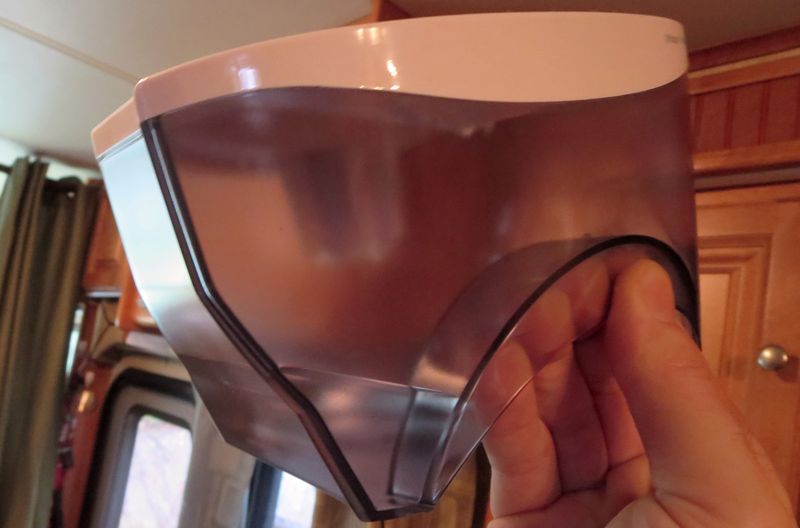 The bottom is full of water
…the dehumidifier had already collected 6 ounces of water (3/4 cup).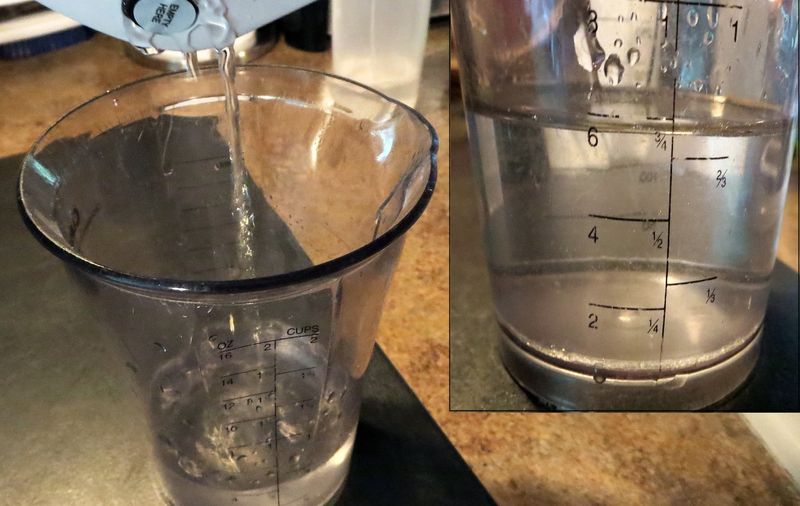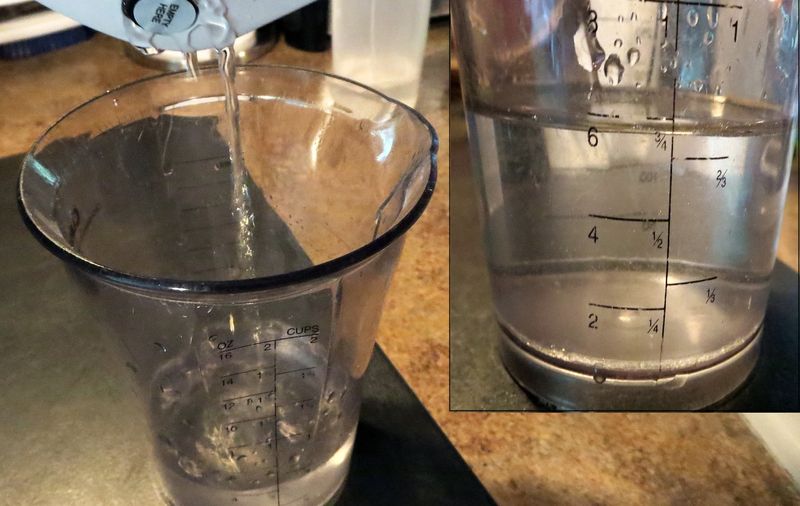 Pouring out the water
Seems to be working and the size is right so we're thinking of getting another one for the back room.
You can follow the adventures of these young full-time RVers HERE.