Have you been online RV shopping? Starting to lose track of which are your favourite RVs? Well, Arbutus RV has made things MUCH easier, just for you! Check out the new Your Favourites feature!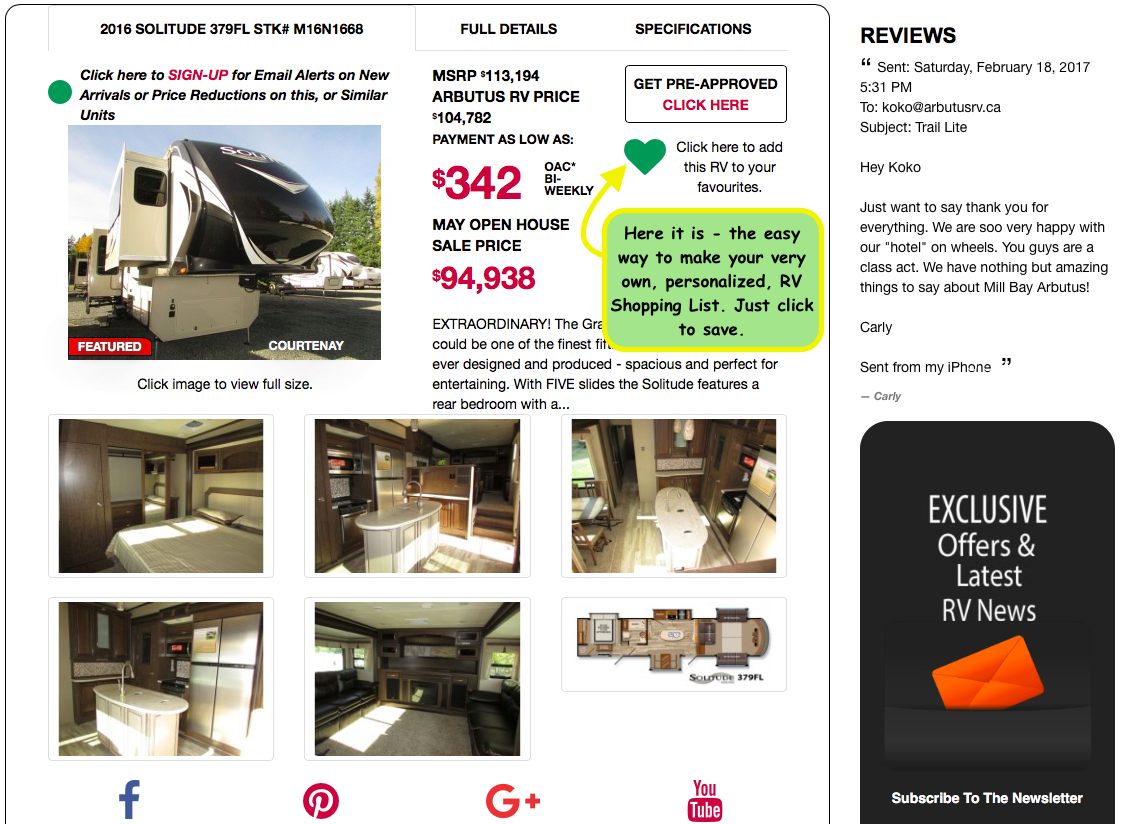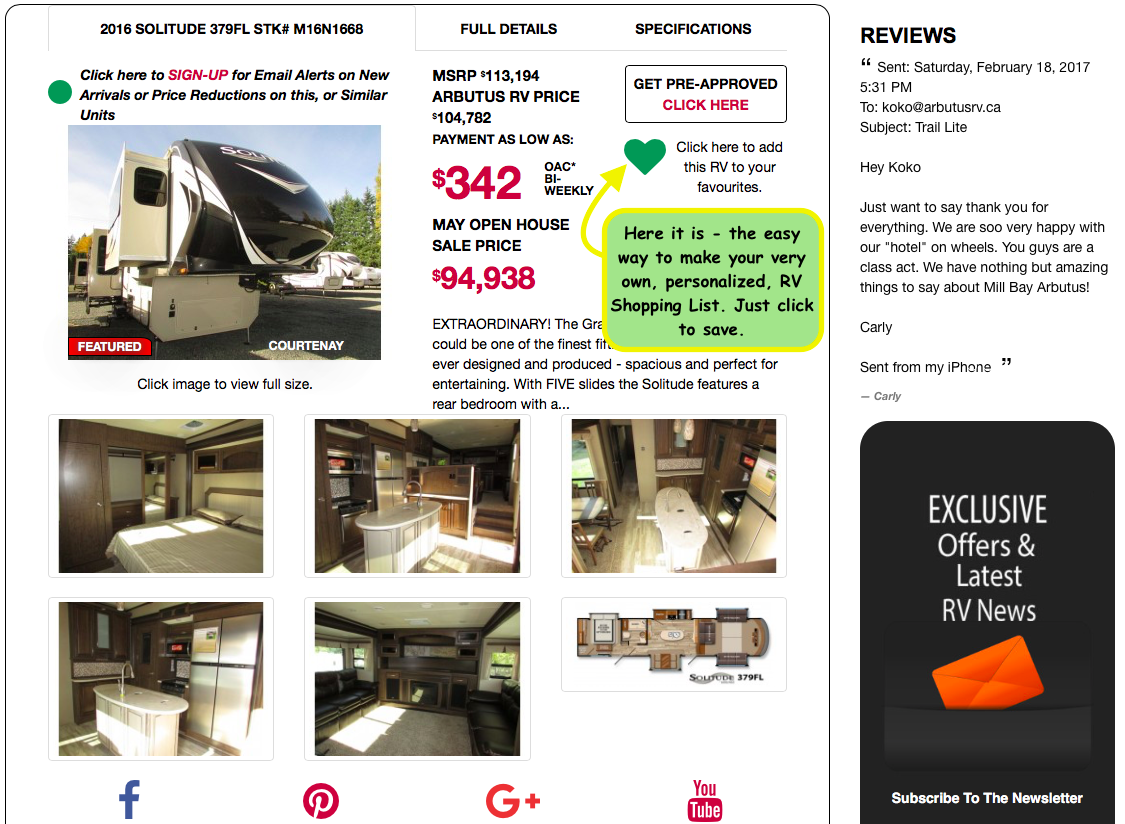 That's not the ONLY way to add to Your List…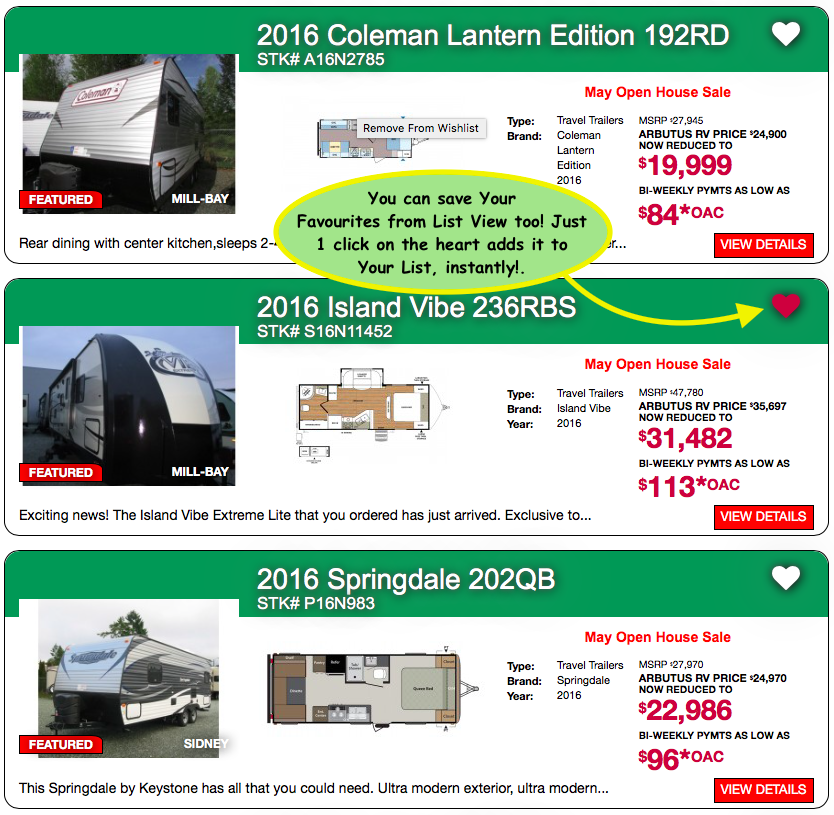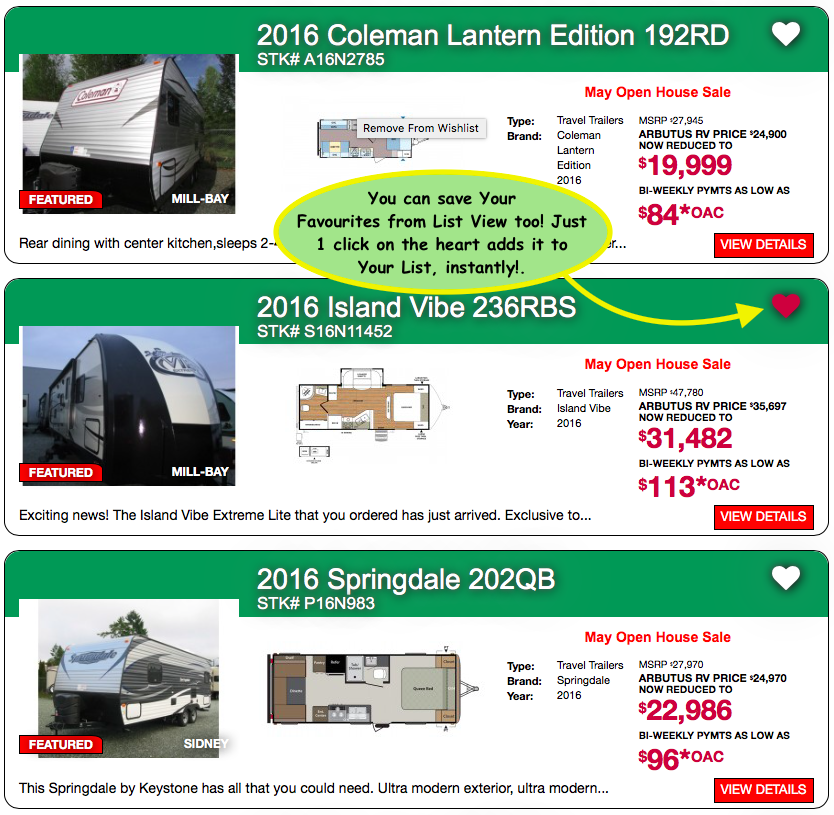 You can keep adding as many as you like. Then, sit back and take a look at a personalized list of Your Favourites, created by you, for you. Have fun!




When you've narrowed things down or, even if you can't decide, give us a call or drop in, 7 days-a-week, we're happy to talk RVs, any time!