We finally made it! We survived a long cold winter and a wet lingering spring that wouldn't end, but SUMMER is here NOW!!
Despite the less than ideal, weather wise, start to the year we are well on our way to having another record year thanks to all the RV'ers joining the Arbutus family with a purchase of a new, or new to them, RV from Arbutus RV.
Congratulations to all the newbies to the RV Lifestyle and to all of you seasoned RV'ers that will be introducing your newest RV to some of your favorite RV'ing adventures!
This spring our family embarked on a new RV adventure with the purchase of a share in a piece of remote Lake Cowichan waterfront. It is located well beyond Youbou, off the private gravel haul road, and it is shared with some of our other immediate family members and friends, and also some of our Arbutus family members. There are no services so it is a little bit like homesteading in an RV, but we are having great fun working on the property, and are looking forward to having lots of memorable RV times with family and friends in the years to come.
Whatever your adventure Arbutus RV has an RV for it!
Don't just dream about your perfect RV adventure in your perfect RV… start experiencing it!
Take advantage of our "Roll out the Awning to Win" Sales Event and enjoy amazing pricing on BC's biggest selection, historically low interest rates, friendly family style service and lots of fun prizes.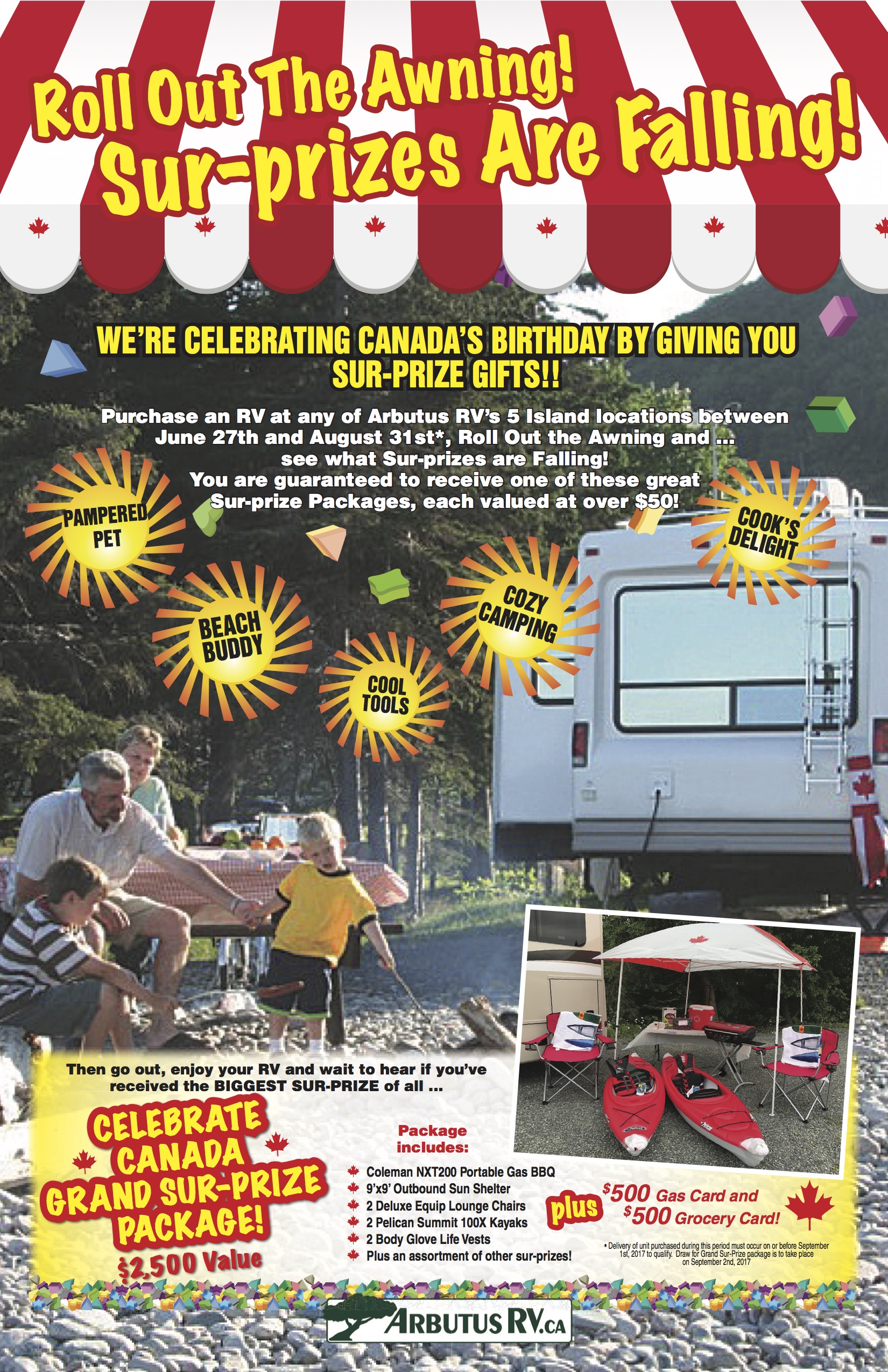 And remember we love to have you share your RV'ing adventures and pictures with us on our Facebook page  and for submission in the Island RV Guide.
Arbutus RV…on the Road to Adventure!!