WARNING – This WILL induce Island wanderlust! 
Fred and Jennifer Walkosky are one of that rare breed – born and bred Nanaimoites whose Island roots are very, very deep and go back many generations. They have been enjoying family camping and RV'ing trips for over 30 years and have explored many part
s of the Island. However, like the majority of those of us who live in this beautiful part of the world, they had never really spent any time in the sparsely populated but incredibly scenic North end of the Island. A few years back they hit the road in their camper, determined to see as much as they could in two weeks. Here is their journal –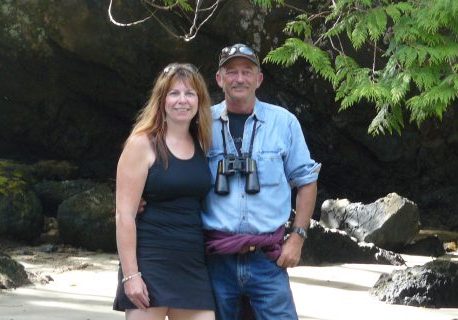 Sunday, 19 July (2009)
Packed up and ready to go, we head north for Brown's Bay and Ripple Rock RV Park. This is about 20 minutes north of downtown Campbell River.
We heard it was a nice spot, but we were shocked at the natural beauty and awesome location. We camped with our back door overlooking Seymour Narrows. In the morning, we saw dolphins and, in the evening, we watched the cruise ships sail by.
We spent our first night there with our friends, Duncan & Tracy. This was their first outing in their brand new travel trailer.
Good food, great company and a spectacular location – this will be hard to beat.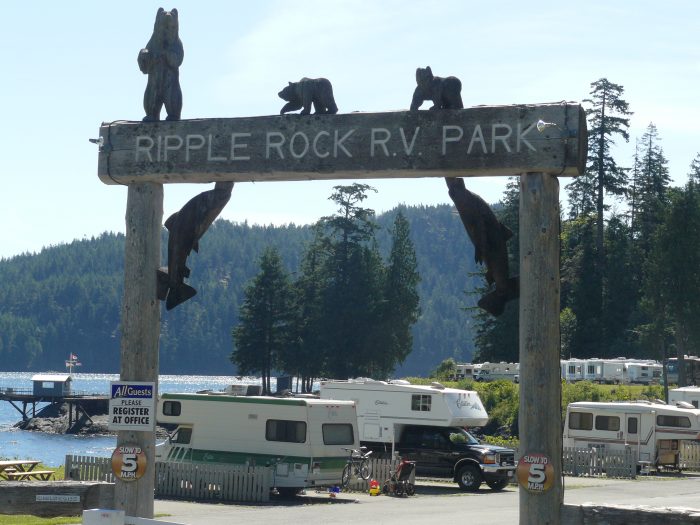 Monday, 20 July
We head for Quadra Island. This is a short 10-minute ferry ride. Once on Quadra we had for the most Southerly point, Tsa-Kwa-Luten Lodge & RV site. We will spend our next two nights here.
Our site is overlooking Discovery Channel and Campbell River. Today we relaxed on the beach with our books and drinks in the hot sun.
This campsite has only thirteen spots and later on, when we were walking around checking things out we stopped and talked to some other campers. This was a great visit because it turns out these four people knew members of my family, including my Dad and Grandparents!
Tuesday, 21 July
Today, we explore Quadra Island. Our first stop is Rebecca Spit. We spend most of our morning walking the trail. We spot a large bald eagle nest in a treetop and watch the two young eagles for a while. This is a beautiful area with a sheltered bay on one side and the Strait of Georgia on the other side.
We then tour the Island; checking out April Pointe Resort, the village and Cape Mudge before heading back to our campsite. An hour in the sun and then we are off for a wonderful dinner at Tsa-Kwa-Luten Lodge.
We finish our day by visiting with our campsite neighbours who are originally from Belgium and now living in Chicago.
Wednesday, 22 July
Fred was up early and went fishing along the beach. He was happy to catch and release some cod and salmon.
We leave Quadra after breakfast and travel north along the highway. The scenery is mountains and forest. Our first stop is Sayward. This is a very small community with a commercial wharf on the ocean. We have coffee at the Cable Cookhouse Café. This building was made using logging cable which has been wrapped continuously around the outside of the building. One can surely see that logging at one time was a big part of Sayward.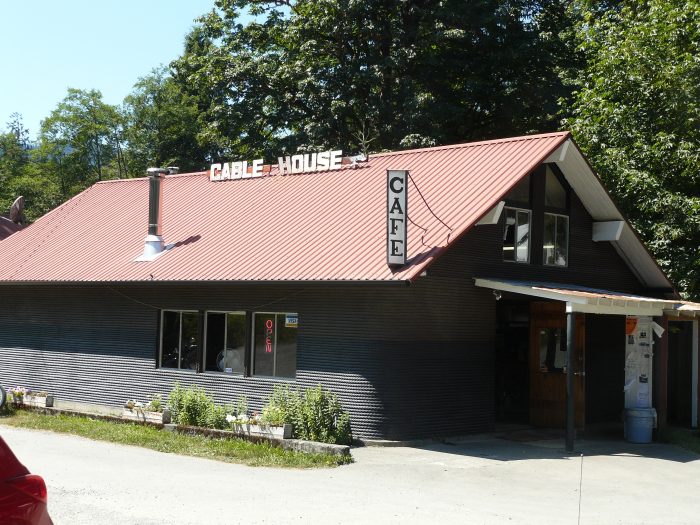 Our next and final stop of the day is Telegraph Cove. This is a must-see with a boardwalk surrounding the Marina and brightly coloured buildings perched on stilts. The buildings all have small plaques, telling of their history. There is a restaurant pub, a few shops and whale museum.
After setting up our camping site we head down to the boardwalk and make arrangements for a whale watching tour.
Thursday, 23 July
We leave Telegraph Cove but, before we are on our way, we make one last visit to the boardwalk and a quick visit to the Whale Museum; which is very interesting.
We make a quick stop in Port McNeill to restock our supplies and then on to Holberg; my Grandma's birthplace.
The 42Km road into Holberg is gravel and very rough. There was not a lot of conversation due to the stress of worrying about how the camper was handling all the bumps!
Along the way, we pass the Tree of Lost Soles. There are hundreds of runners, sandals and boots laid around the base and up the tree.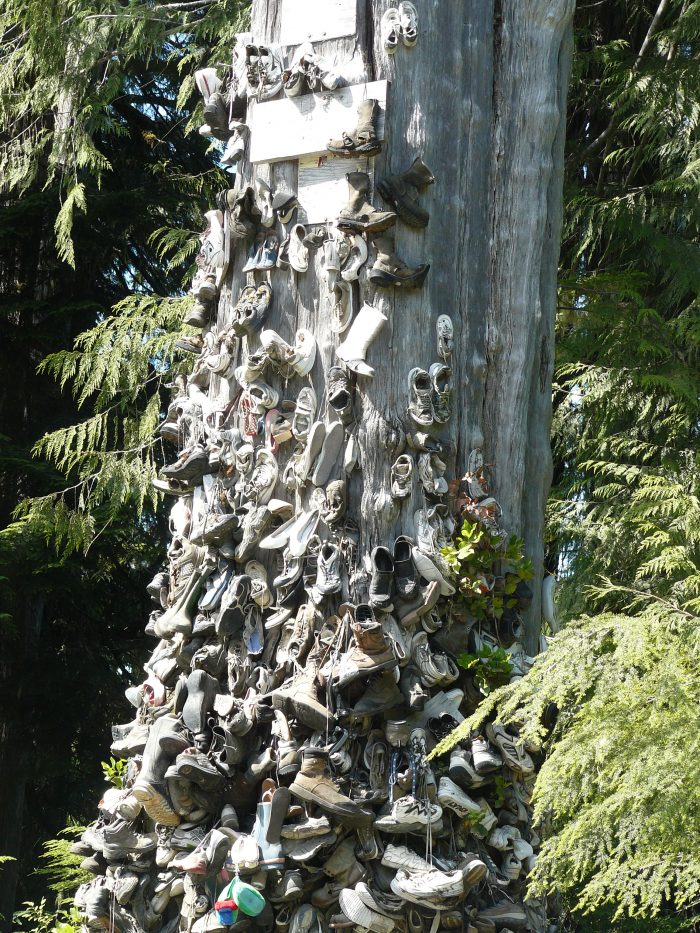 We arrive in Holberg and this is the last stop before reaching Cape Scott Provincial Park. We stopped at the General Store, the Post Office and the Western Forest Products' office to see of there is any history or knowledge of my Grandma's family. No luck so we continue our trek to the San Josef Bay area which is part of the Cape Scott Prov. Park. This takes about 45 minutes.
We camp in the forestry campsite and Fred has success fishing in the nearby river.
Friday, 24 July
Today is super special to me as today was the day my Grandma was born 96 years ago here in Holberg.
We head for the San Josef Bay early in the morning so we can there before the tide comes in. We hike in from our campsite. Fred has me wear socks and boots. My feet have not had socks on for six months! This hike takes us about 45 minutes along a well-groomed trail. Along the way we meet another couple from Port Moody.
We are amazed at the size of the trees; but nothing prepares us for the spectacular scenery of San Jose Bay itself. The weather is perfect; no clouds or fog, just sunshine. We visit the first and second beaches, take in the sea caves and sea stacks as well as the starfish and many jellyfish. We can't believe how fast the tide comes in and the force of the waves.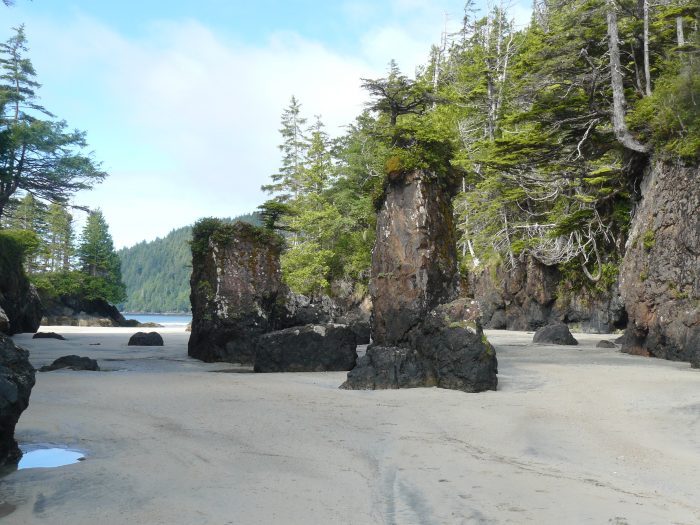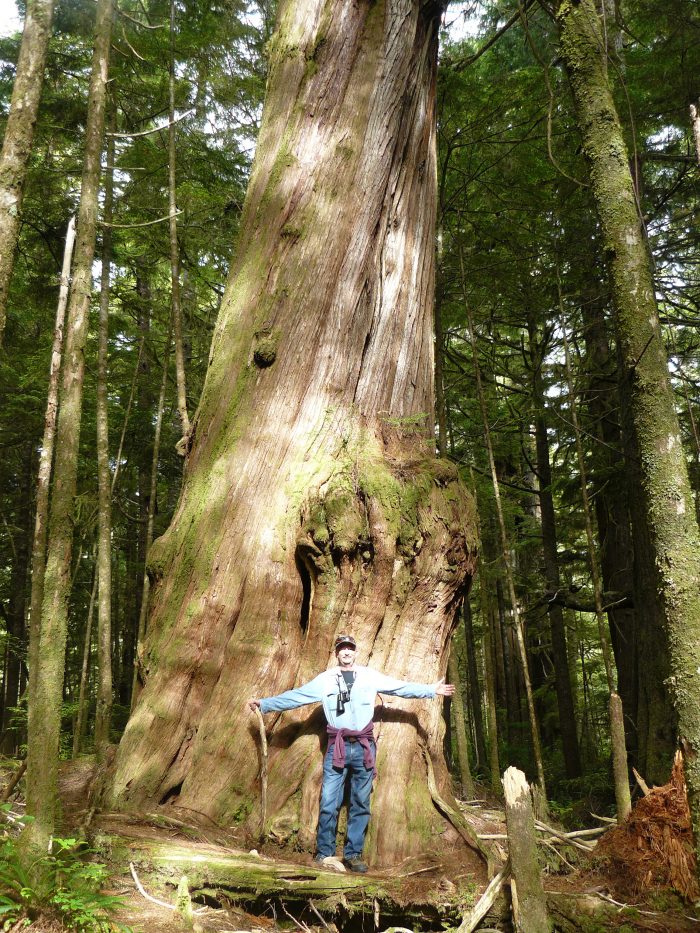 This place is truly a must-see and makes the drive here worthwhile. We spend about five to six hours here and then head out and we are on our way.
We make a stop at the Bernt Ronning Garden, Palmerston Beach then our final stop is another forestry campsite at Nahwitti Lake.
Saturday, 25 July
We decide to get an early start. We are on the highway to heck once again and heading for Sointula on Malcolm Island. Once we hit Port Hardy it's smooth going along the highway.
We are surprised that during our time into and out of San Josef Bay we do not see any wildlife. We both agree that the drive, as rough as it was from Port Hardy to San Josef Bay, was well worth it. We had perfect weather and the beach area there is so different from what we are used to seeing.
We arrive in Port McNeill to catch the 10:25a.m. ferry to Sointula. There is a very heavy fog bank and we can hardly see across the Channel. The ferry takes 20 minutes to cross and upon our arrival we head to Bere Point. After a quick view here we head to the Village along the waterfront and admire the older and colourful houses. We then make our way to Harmony Shores Campground and set up right on the beach. By now all the fog has disappeared and we enjoy the afternoon and evening sitting on the beach each reading our books.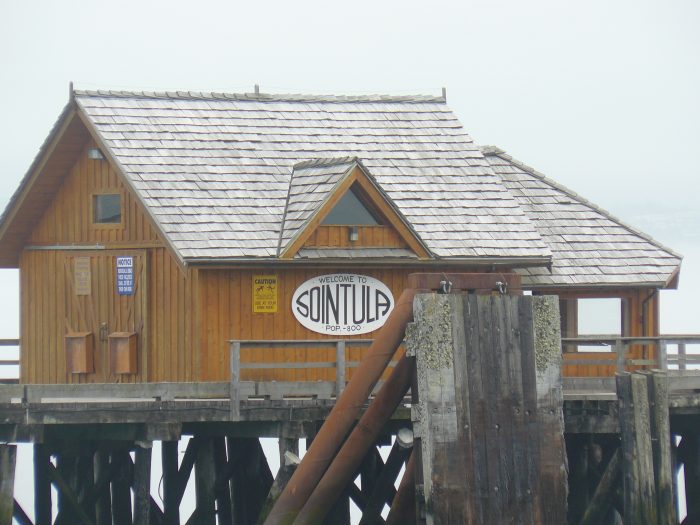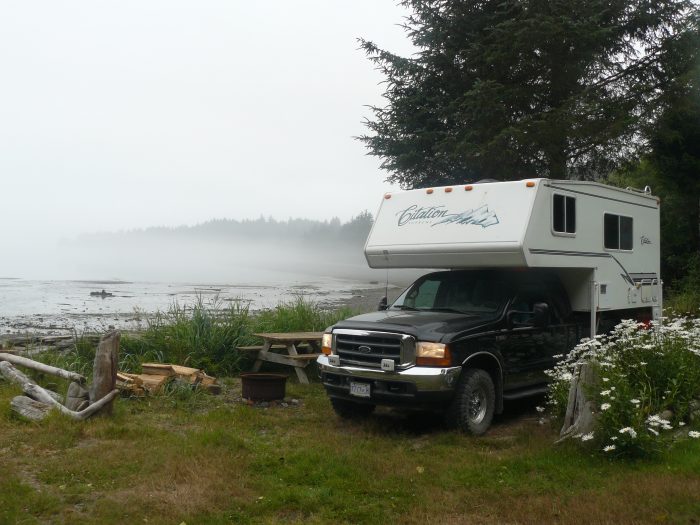 Sunday, 26 July
Before leaving Sointula we take a couple of hours driving around the Island and check out the sights in the Village. The little village of Sointula has a Finnish flair. This Island is only 14 miles long and at its widest point is about 2 miles wide.
I was able to see one of the unique Sointula Gillnet Rugs in a shop close to the ferry terminal. The vehicles loading on the ferry line up along the edge of the main street through the village.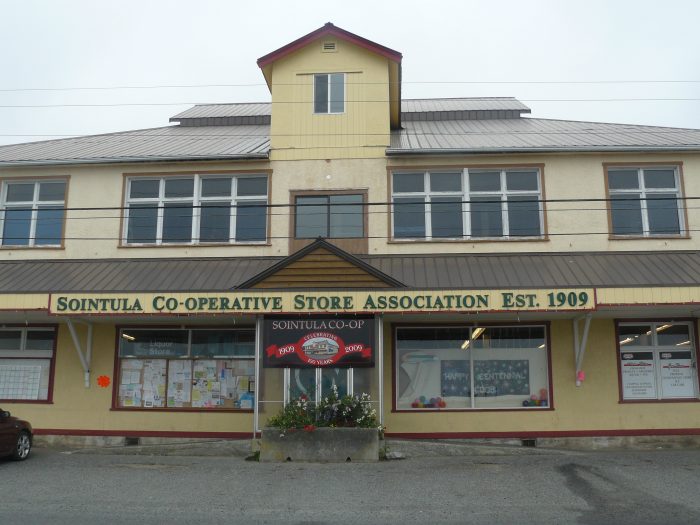 We now head into the backcountry of Vancouver Island. Another logging road to Atluck Lake. This is about a half-hour south of Port McNeill and then about 40 minutes towards Zeballos. We find a perfect spot just off the lake known as Hennigar's Park.
Here, we kick back and relax.
Monday, 27 July
We have a relaxing day at our campsite at Atluck Lake. The weather is very hot, however we enjoy the gentle breeze while sitting near the lake.
Fred spends some of his day fishing from shore while I read. This is a large lake with many spectacular mountains surrounding it. We have a beaver swim by and a little later a doe and fawn come to visit.
We say good-bye to Atluck and head for Woss where a gravel backroad starts, then ends in Gold River. We are heading for Muchalet Lake for the night.
STAY TUNED for Part 2 of Tourists in Our Own Backyard….coming soon!