We are very pleased to announce the promotion of Jennifer Kennedy from Sales Representative to Branch Manager…Craig and Rose Little, owners of Arbutus RV & Marine Sales Ltd.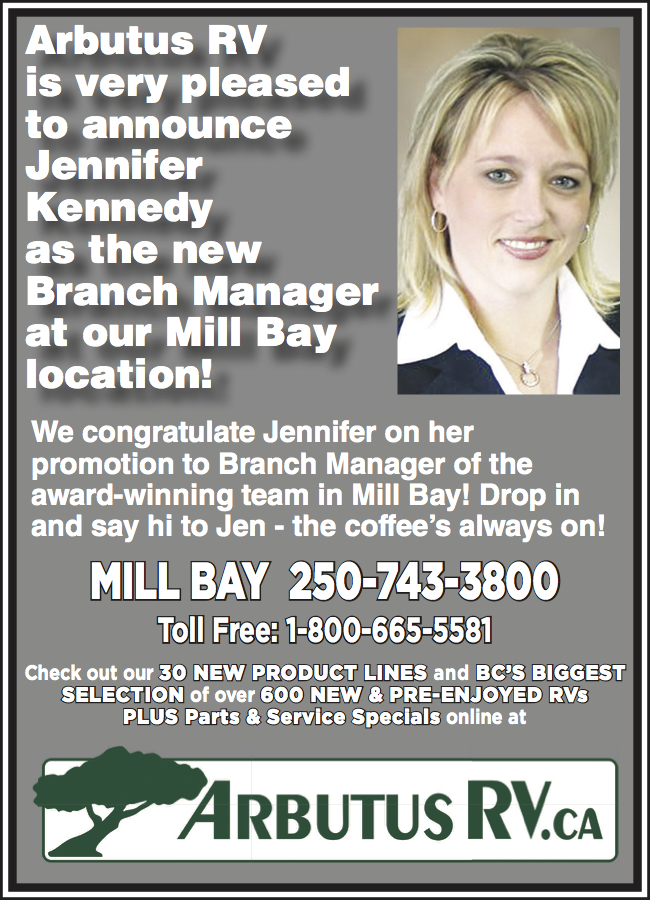 Jen started with Arbutus RV in 2014, at their Nanaimo Location. After her years of RV sales professionalism she applied for the position of Branch Manager at a second of Arbutus RV's 5 Island Locations, in Mill Bay. Although there were many qualified applicants, both internal and external, Jen rose to the top and began her RV Sales Management career at the beginning of October 2017.
In addition to a loyal following of RV customers, Jen brings with her a wealth of sales, management and PR experience. She spent a number of years in the travel and sports fields. Her focus has always been on forming strong customer relationships and providing top-notch service through collective teamwork. The experience and skills she's acquired throught her work life have brought her to where she is now – one of the very few Upper Management women in the RV Sales world.
When not applying herself to her new position, you'll find Jen pursuing her other passions – family, hockey and travel.
Jen's Island roots run deep – you may have already met her but if not, please drop in and join us in welcoming her to her new Arbutus RV Location and Position in Mill Bay!