NO-BO has NOW ARRIVED at Arbutus RV!!!!
Arbutus RV is excited to be participating in the launch of No Boundaries, a single-axle line of lightweight towables in a variety of sizes. This line up, called the Island Trail NO•BO – exclusive to Arbutus RV – is aimed at outdoor adventurers who need something to haul their outdoor gear as much as a place to sleep.
No Boundaries (NO•BO) is a product line that will have 10 to 12 different floorplans ranging from 12 to 26 feet in length and from 1,500-pound to 3,500-pound tow ratings, so they cater to four- and six-cylinder tow vehicles. A couple of the models are built so that you can put them inside your garage even with the Rhino-Rack on it.
For now, NO•BO offers six models: two modified teardrops (NB10.5 and NB10.6) and four more conventional travel trailers (NB16.5, NB16.7, NB19.5 and NB19.7).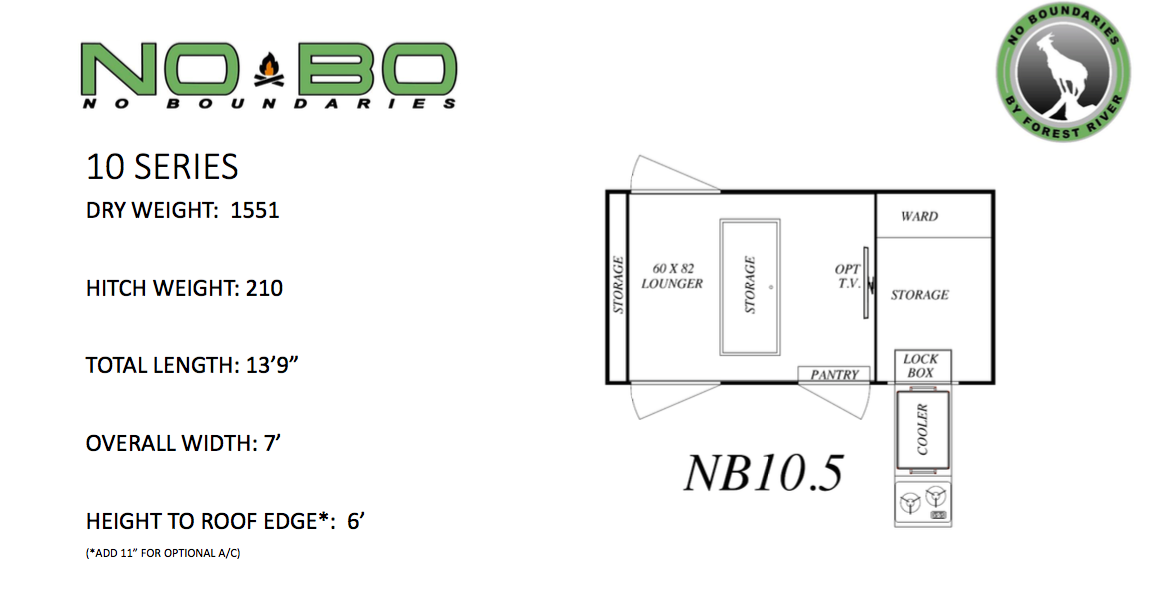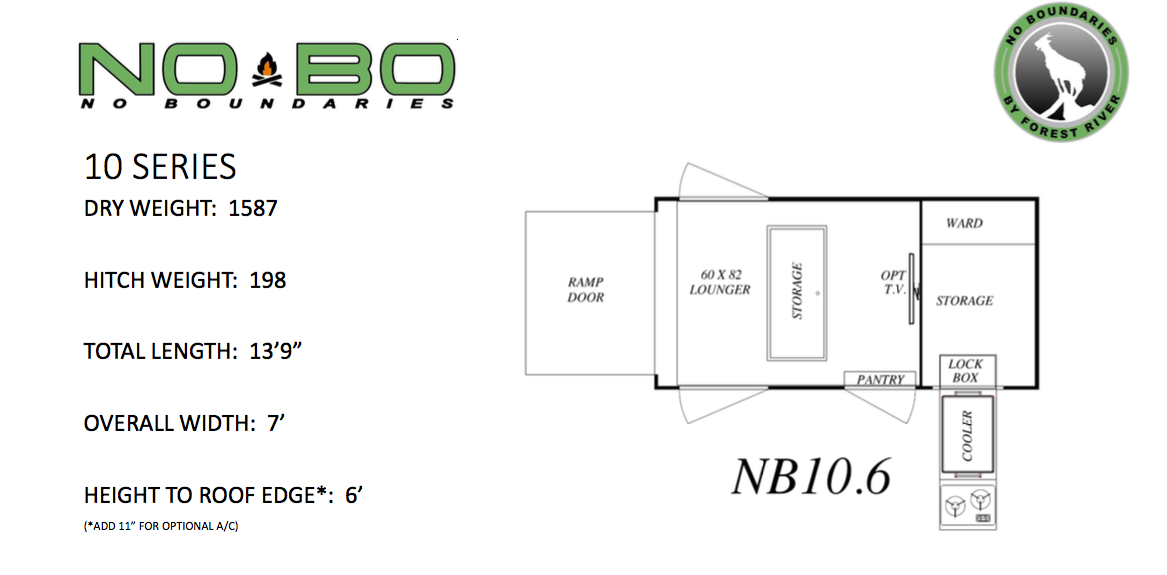 The modified teardrops are shorter in height and length, and feature an outdoor kitchen on a slideout tray consisting of an optional app-controlled Dometic cooler/freezer and a two-burner Suburban stovetop with storage underneath.
A shallow recessed exterior compartment serves as a convenient pantry that can also hold an integrated sink off its bottom with a 15-foot coiled spray hose connected to the 30-gallon fresh water tank that provides water. A pocketed storage attachment on the inside of the door provides additional functionality for campsite living.
The four more conventional travel trailers offer a variety of configurations designed to appeal to the cross section of consumers in this category. For example, the NB16.5 has a U-shaped dinette up front, a street-side galley opposite a curb-side wet bath, and a rear 60-inch by 74-inch east-west queen bed.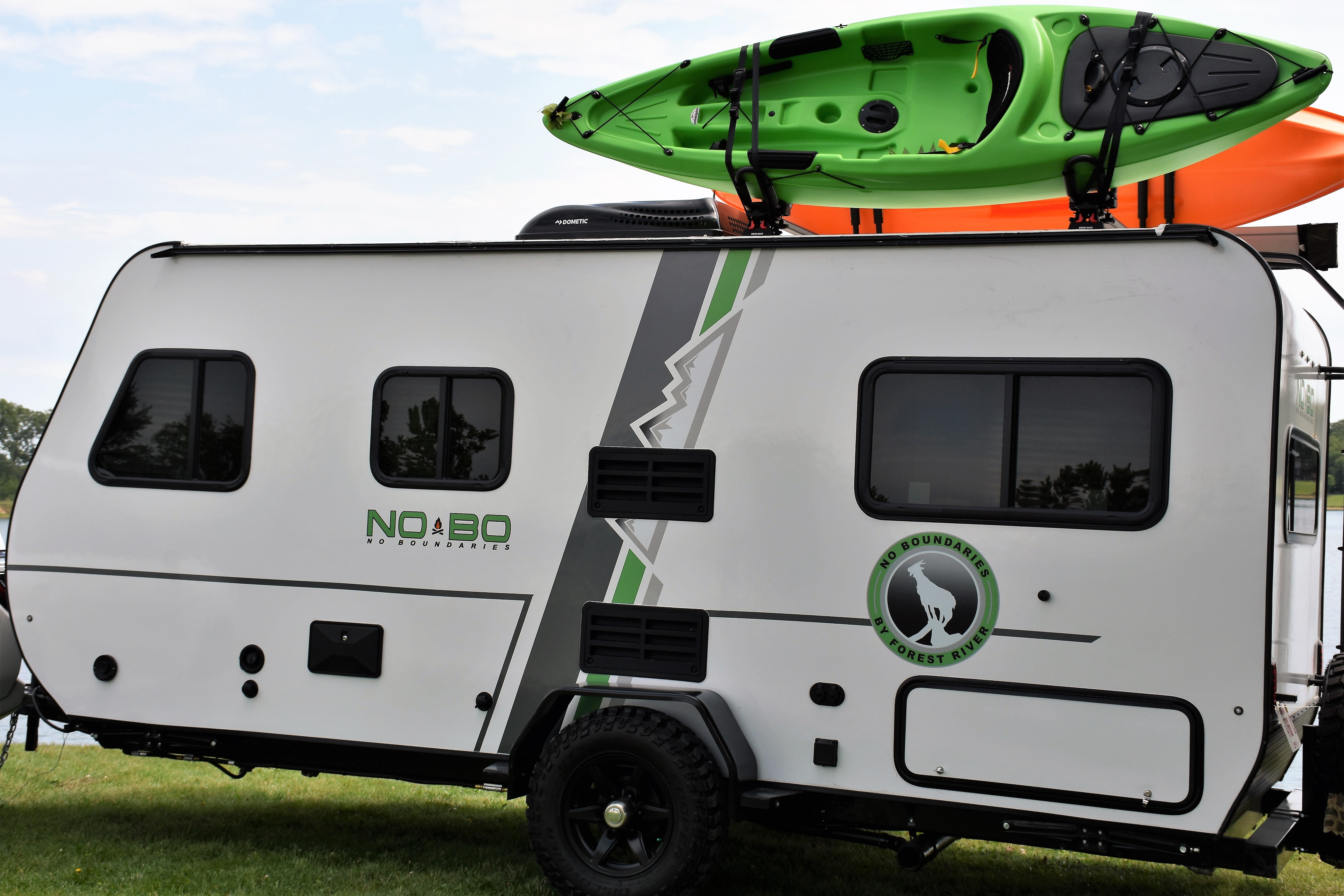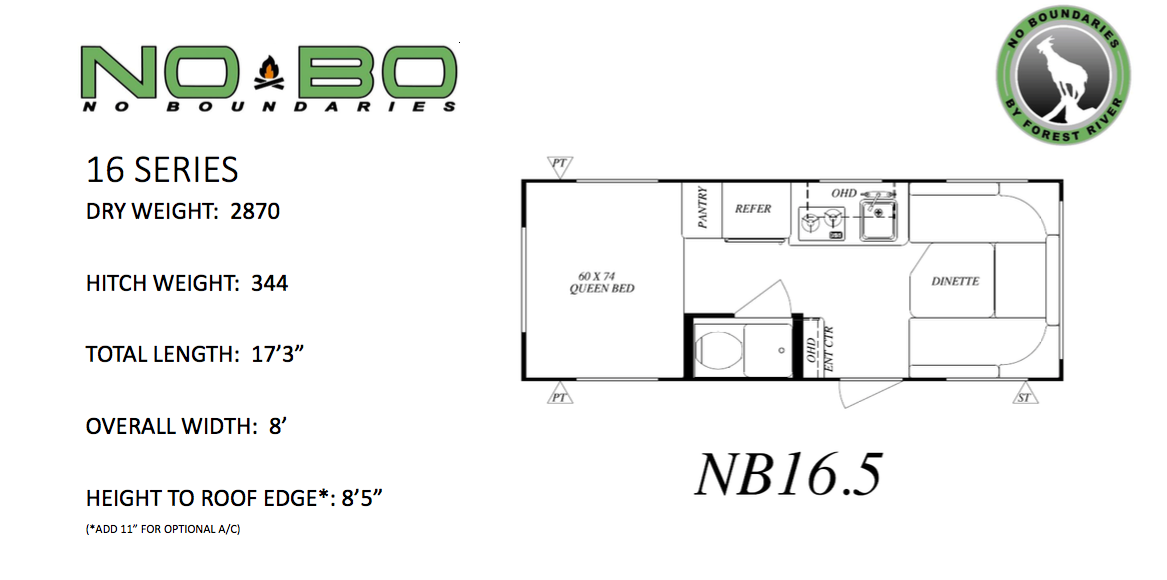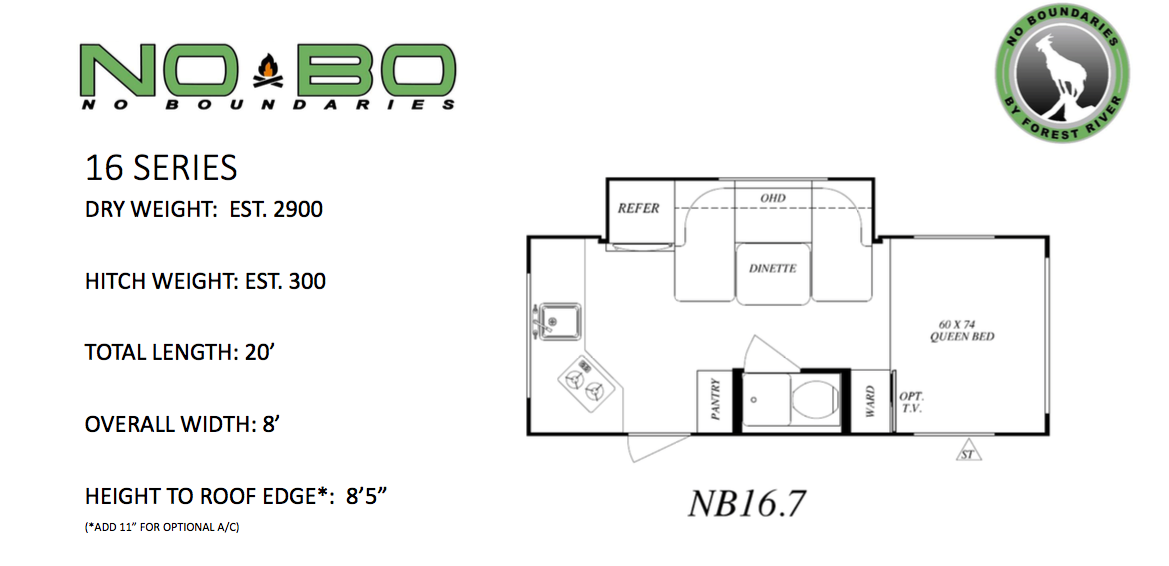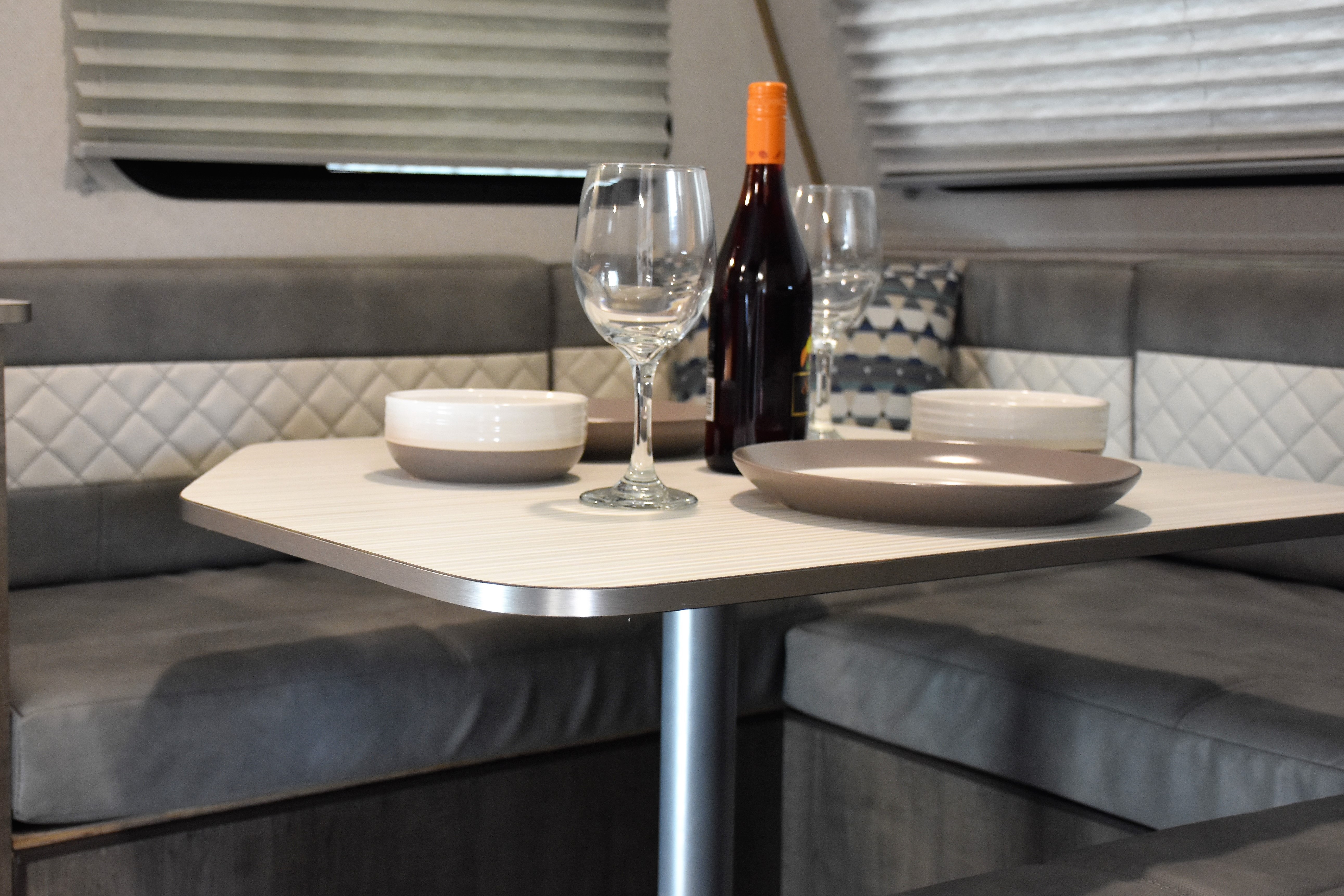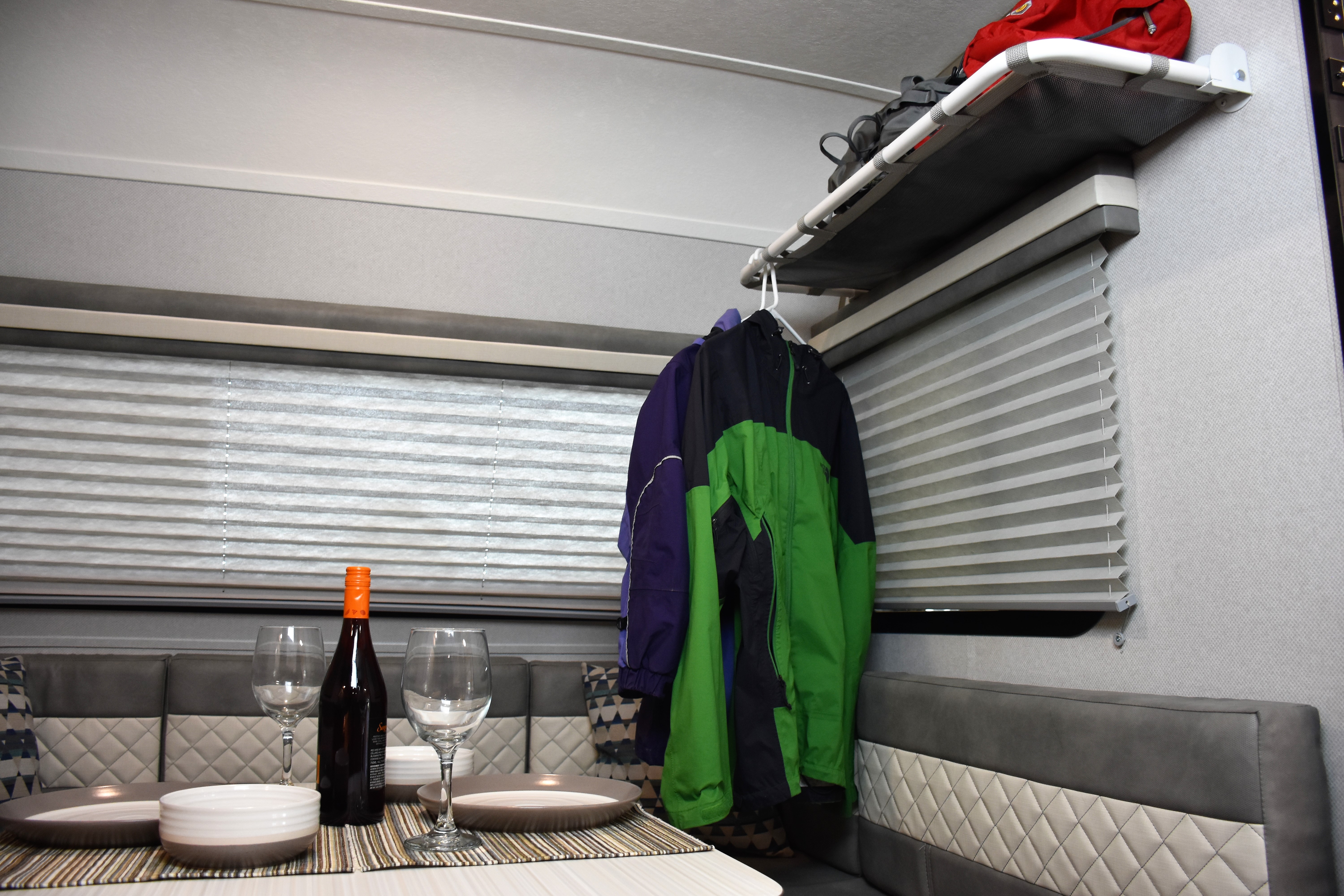 The NB19.5, meanwhile, offers a 60-inch by 80-inch north-south bed up front and, opposite a small galley, a street-side slide housing a setup that includes overhead storage, a chaise lounge and removable ottomans and table. The rear features a refrigerator off the entry next to a large three-piece corner bath.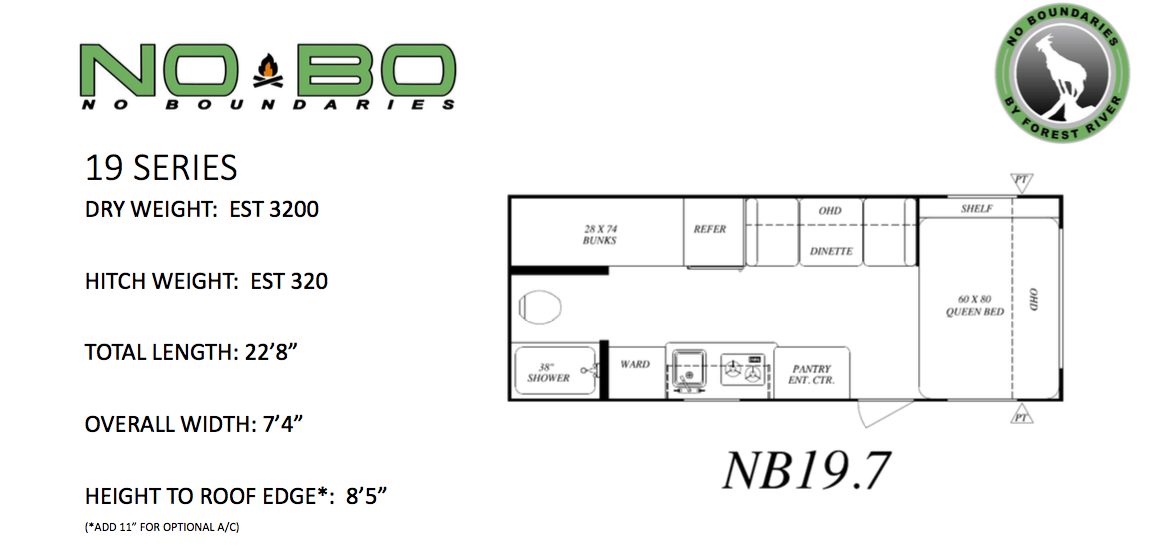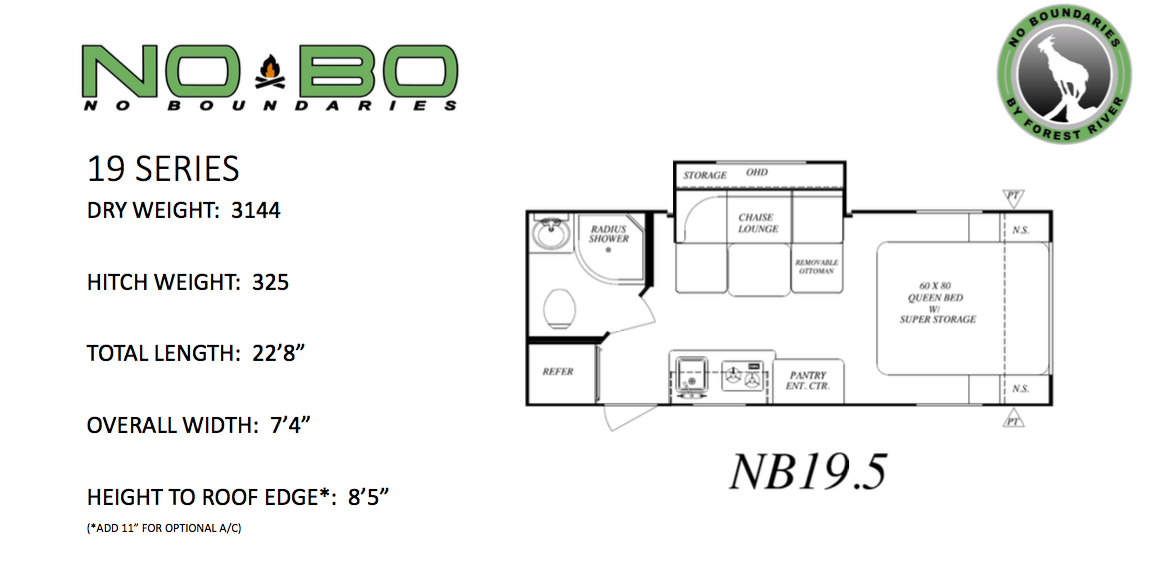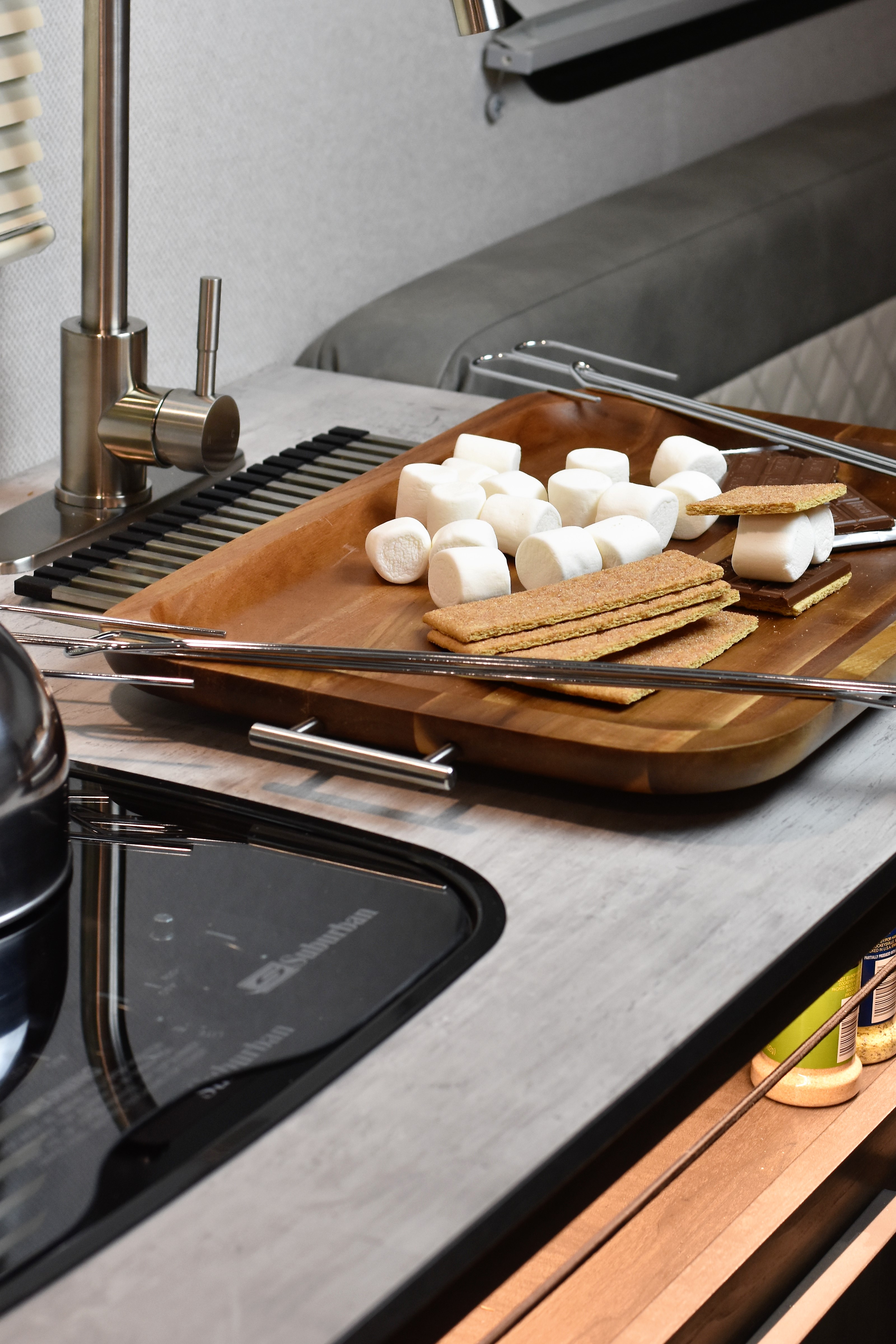 Three off-road editions are available on three models, and the entire line uses torsion axles and 16-inch Cooper tires,
They've also kind of gotten into the tech side of things too. They have an optional Dometic refrigerator that is Bluetooth, so it can be controlled with an app from Dometic. Owners can control the temperature up and down. They can take it from a refrigerator to a freezer. It sends you an alarm when the door's left open. So, it's kind of cool.
Forest River also partnered with JBL speakers on the Island Trail NO•BO…It's a water-proof portable speaker that you can take with you in your kayak, out to the campground, or wherever you want to go. They've built a special charging station cradle for it!
A big component of the NO•BO line is its "Swiss Army Knife capability" that's fueled by a wide variety of options, such as air conditioning and the aforementioned Rhino-Rack, as well as its off-grid readiness, including a 12-volt system and a solar prep designed to accept roof-mounted panels just as easily as portable panels.
Another highlight is the Island Trail NO•BO line features a 12-volt system. This product is going to cater to the outdoor enthusiast, So, if you love biking, if you love kayaking, if you love stand up paddle boards – they even have a model that's a toy hauler so you can put in an ATV, or a motorcycle.
There's such a variety of things that you can do with this line of RVs and that's what makes it so exciting … Whatever your ADVENTURE…we have an Island Trail NO•BO RV for it!
We expect demand to be high for these Island-perfect RVs so, hurry into one of Arbutus RV's 5 Vancouver Island Locations TODAY!