OCTOBER 26, 2017
By Jill Wykes – Snowbirdadvisor.ca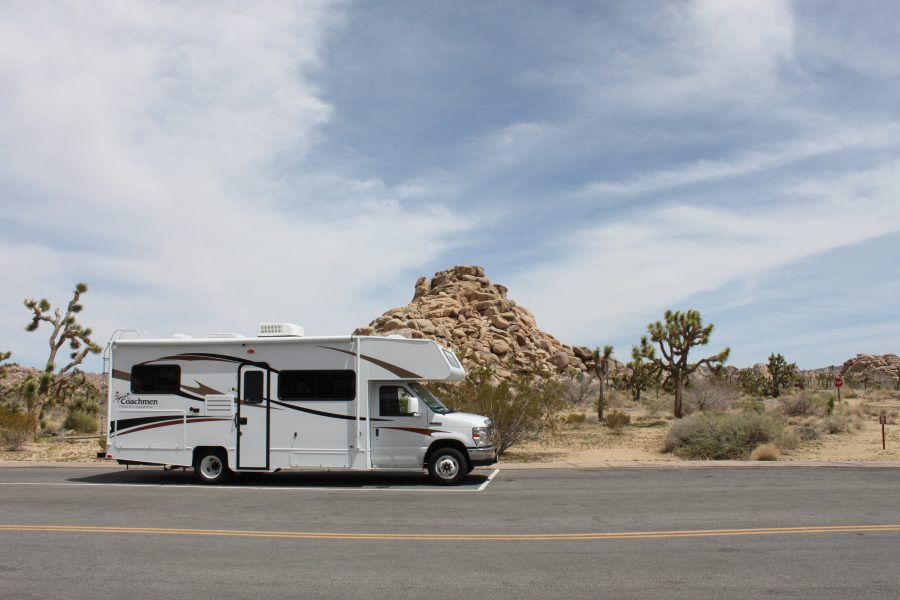 Whether you're on the road or at your winter destination, keeping in touch with family and friends is always a priority for snowbirds.
Snowbirds who spend their winters travelling by RV have fewer options than those who rent or own property over the winter, as they don't have access to land lines. But thanks to mobile phones and the internet, there are still lots of ways to keep in touch.
The challenge is to find an affordable phone and plan so you can avoid getting hit with excessive long distance and roaming fees.
You'll want to seek out a phone service that's convenient, easy to use, reliable, cost- effective and allows you to communicate locally — as well as with your friends and family back home. The option that's best for you will depend on your budget and comfort level with technology.
Here's a rundown of various options – but please keep in mind that the landscape is always changing for snowbird long distance solutions, so stay on the lookout for new plans, services and apps!
You'll also want to find RV parks that offer good Wi-Fi service so you aren't using your data plan once you are parked to access apps and email.
Your Canadian Mobile Phone
Most Canadian providers now offer affordable roaming plans for the U.S. that allow you to make and receive calls locally in the U.S. and back to Canada. Many people prefer to use their own mobile phones so friends and family already know the number. It also eliminates the hassles associated with having multiple phones, swapping SIM cards or using an app or calling card to make calls.
However, this is only an option if your provider has an affordable plan, so be sure to check out what your carrier offers and remember to make sure it includes long distance, local calling in the U.S., text and data.
And remember, if you are using your Canadian number, your U.S. friends will have to make a long-distance call to reach you – but many Americans have free North American calling, so this may not be an issue.
If you decide to go this route, always use Wi-Fi whenever you can to cut down on your data usage while you are away.
Getting a U.S. Mobile Phone
If you prefer to have a separate U.S. mobile phone, you need to look carefully at the plan you are signing up for. Consider a prepaid plan rather than a contract because you will only be using the phone for a few months each year. Ask about whether you can suspend the service when you are back in Canada.
Also, check out the cost of long distance to Canada. You'll want to compare the cost of a U.S. phone to using your Canadian phone.
And, of course, you'll have a different phone number that your friends and family will have to remember — and so will you!
Get a U.S. SIM Card
Another option is to get a U.S. SIM card for your Canadian phone. There are services in both Canada and the U.S. offering SIM cards you can put in your Canadian phone that allow you to make and receive calls in the U.S., as well as to and from Canada, and provide you with a data plan for a low daily or monthly fee.
However, to use a SIM card, your phone has to be unlocked first. Your provider will usually charge a one- time fee in the range of $50.
If you decide on this option, here's a tip – forward your Canadian number to your U.S. SIM card number so you don't miss calls to your Canadian cell. Also, see if you can reduce your Canadian cell phone plan for the winter to save costs.
Of course, if you return to Canada during the winter, you'll need to temporarily swap your Canadian SIM card back in your phone.
Calling Cards
If you have access to a land line – for example a pay phone at an RV park – you can purchase very inexpensive long distance calling cards from just about anywhere, including gas stations and convenience stores.
These cards offer very cheap long distance rates on a pay-per-use per minute basis. Many of these cards offer an automatic top up when you get down to $2 or $3 and some can even be used in conjunction with a cell phone. These cards are also useful when you are on the road, but check to see if they can be used from a mobile phone, or just a land line.
Internet Phones
There are a growing number of internet phone solutions which allow you to use your computer or internet connection to make phone calls and long distance calls. This technology is evolving and is not for everyone but if you are curious about it, you can do some research online and look into various Voice Over Internet Protocol – or VOIP phone –solutions that are available.
The rates are cheaper – but the quality of the service can sometimes be erratic. For a VOIP solution to work properly, you will need a strong, reliable WiFi connection at the RV parks or other places you choose to park your vehicle. A headset is also recommended for optimal sound quality.
Using Apps to Keep in Touch
Today, many people use apps to not only talk to family and friends but to see them as well. Depending on what type of mobile phone you have, you can access your friends and family using Facetime, WhatsApp, Viber, Skype and other apps.
Some of these can also be utilized on your tablet or laptop.
The downside with some of these apps is that you'll need to use a data plan or have access to Wi-Fi to use them, and in some cases, the person you are calling will need to have the same app.
Chat, Text, Instant Messaging & Social Media
Many people are also using social media and text messages to keep in touch, although this is usually used to supplement a phone plan, not replace it.
In the case of social media, it's FREE. The most popular is Facebook and Facebook Messenger. Text is not free, so make sure you understand any limits on texting with your mobile phone plan.
Another great way to keep in touch is to share photos on Facebook, Snapchat, Instagram and other sites.
The many apps and platforms available today offer snowbirds more options than ever before to stay in touch with kids, grandchildren, siblings and friends.
Find more tips and tools for Canadian snowbirds at SnowbirdAdvisor.ca