Looking for that perfect gift for the RV'er in your life? You COULD buy them a Brand New RV……kind of expensive to gift wrap though. OR, you could get them one of their Favourite Things and save yourself some spending money too!
Check back DAILY – we'll be adding 1 coupon per day, from December 1st right up until December 22nd! We're starting you off with this great deal, valid starting December 1st…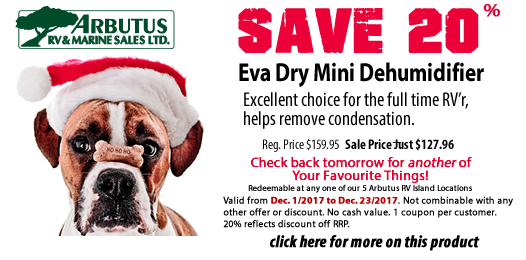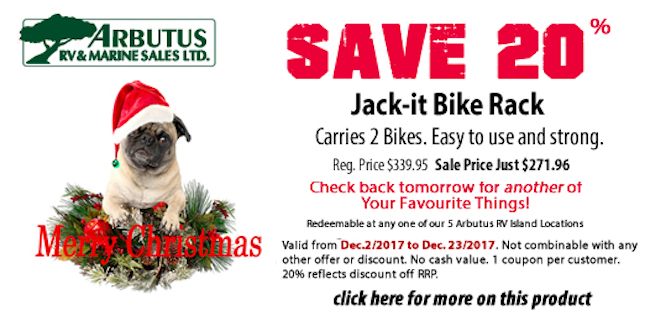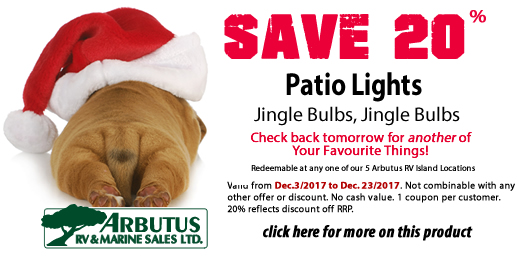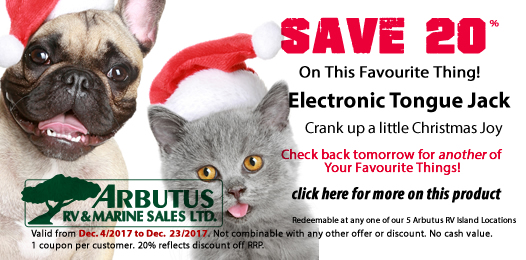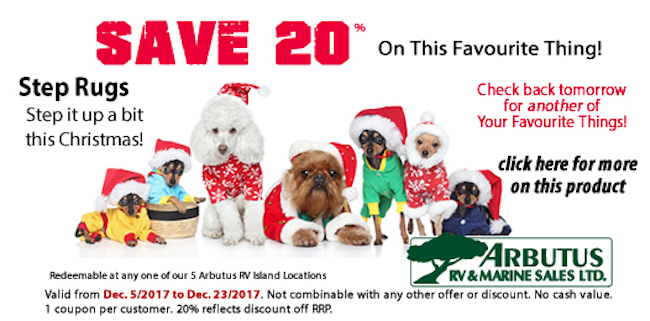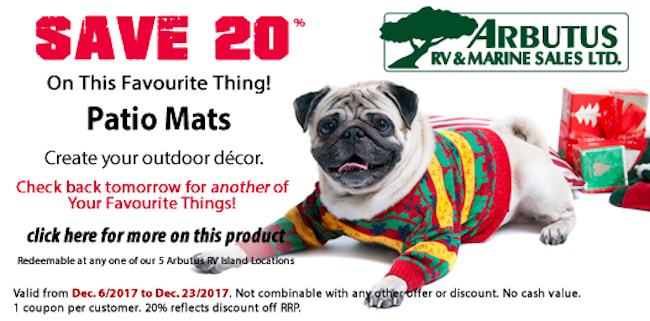 Still stuck for RV-lovers gift ideas? There's loads more Daily Deals to come! You can also take a look at the ULTIMATE RV'ing Christmas Gift HERE. Remember – Whatever your ADVENTURE…we have an RV for it!