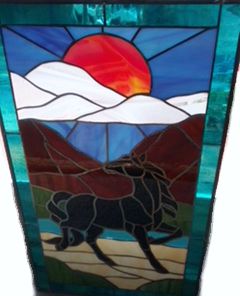 Hi, my name is Gerry Breckon. For the last 16 years I have enjoyed being a member of Team Arbutus in the role of Corporate General Manager. During 2018, Arbutus RV will be celebrating 30 years of finding the perfect RV to make the dreams of Vancouver Islanders and their families a reality. Every year since 1988 all the Arbutus team members have looked forward to helping launch the start of many RV adventures and introducing folks to the wonderful RV lifestyle. However, this Spring they will be doing it without me as my time to turn the reins over to my replacement and retire has arrived. I will truly miss the opportunity I had to share in the excitement over the years of literally thousands of families and children as they started down the road to their very own RV adventures. The exciting news is that I am a true believer in the rewards and fun that RV'ing can bring so my wife and I started our own search for the perfect RV to carry us to our own adventures earlier this year.
Our goal was to find a motorized RV that would meet our needs. I am an avid amateur photographer focusing on nature photography and my wife participates in horse carriage driving along with attending equine events. We looked for a RV that would be strong enough to pull a horse trailer but sized right to comfortably navigate some less travelled park roads. We narrowed the search to Class C's with a focus on the Thor Citation units. These Class C's are built on a dependable Ford chassis and offered many floorplans and available optional extras. Our goal was a smaller unit with a walk around bed and we found it in the perfectly sized Citation 22B. This RV is rated to pull trailers up to 8000lbs but is just 24' long making it very maneuverable and comfortable to drive. It is equipped with a generator, an electric "one-touch" awning, it is solar power ready, it has a good sized shower, and it looks great with it's high gloss fiberglass exterior. The Thor 22B exactly met our needs and discovering it was a great start to our future RV'ing adventures.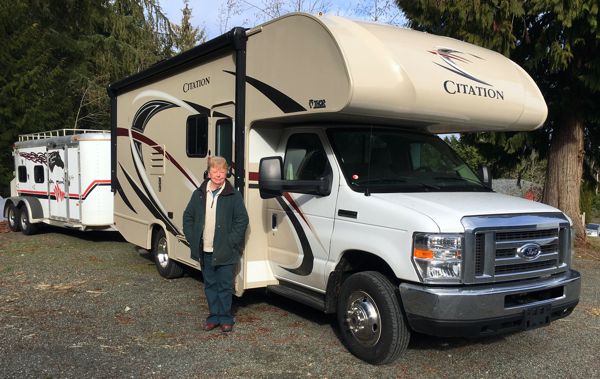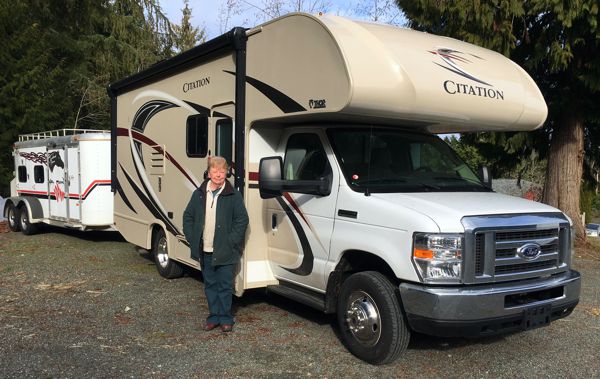 Once we made our choice the certified RV Techs at the Arbutus Service Department along with the detailing crew checked over the entire unit performing an extensive Pre-Delivery-Inspection that included a "Seal-Tech" test to help insure the RV was water-tight. They also re-certified the propane system which although not required on new units sold in BC is an Arbutus RV exclusive "extra" to insure everything is safe and trouble free. Just before we took final delivery we participated in a thorough "walk-through" of this unit. Both my wife and I were shown how to operate everything in and outside the coach. We also learned the best maintenance procedures to protect and insure that our investment in this RV would be as secure as possible. We also met with the Business Manager who explained all the benefits available to us through the optional programs such as Coachnet (road side service), or extended protection plans, or even having paint and fabric protection applied. Our confidence level with our RV is very high since we know that no matter where we go on Vancouver Island we will never be far from an Arbutus RV dealership for sound advice or service.
The days are starting to get a little longer and we have already spotted crocuses starting to show up in our garden. We are busy planning our first trips in our motorhome. We have already loaded it with all the supplies that our adventures should require. Whether it's a photography trip or a horse event our goal is to share our experiences as we use and enjoy our RV.
Oh, by the way we have already customized our home-away-from-home with a stain glass entry door window (also available at the Arbutus Courtenay branch from an artisan connected to the dealership). We are looking forward to meeting other RV'rs everywhere we may go. Until then, keep smiling and have fun RV'ing.