Are you looking for a good read to enjoy this RVing season? If you are, you'll want to check out the new book, Cross Canada Adventures by Vancouver Island author, Ralph Martin.
A grandfather (Ralph) and his wife take a 3 month camper van trip from coast to coast.  His funny and interesting narration is mingled with flashbacks to 1970 when, at the grand old age of 17 he hitchhiked across the continent solo. In flashbacks, that naive youngster has a few run-ins with police, is attacked by evil clowns, meets good Samaritans, and finds romance along the road. His older self entertains you with the trials of a roadtrip in a cantankerous old campervan complete with a travelling mascot – a Vancouver Island marmot named Smarmy.  You will learn about Stealth Camping, technicolour buffaloes, robber barons, giant fish and giant lobsters, and the bane of travellers, the Shit Fairy.
Reviews can be seen in current issues of  Zoomer magazine, Post Script magazine; at Chapters online; and perhaps not completely unbiased testimonials  at ralphsbooks.com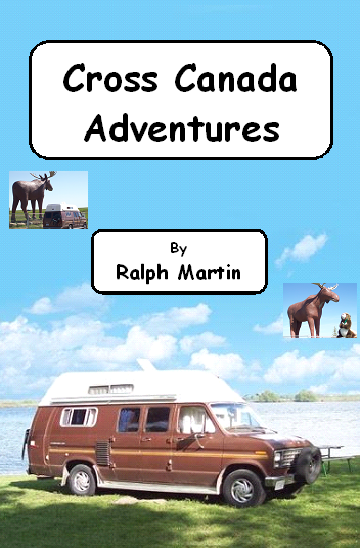 If you're looking to hit the road and have some adventures of your own, why not check out BC's Biggest Selection of RVs online at ArbutusRV.ca! Remember, Whatever Your Adventure…we have an RV for it.