Arbutus RV'ers, this recipe is a master of deception! Despite being so incredibly delicious to eat, it's so easy to make! Whether you're tucked away at your favourite camping spot or relaxing in the backyard, you're bound to gather a crowd. Best make lots!!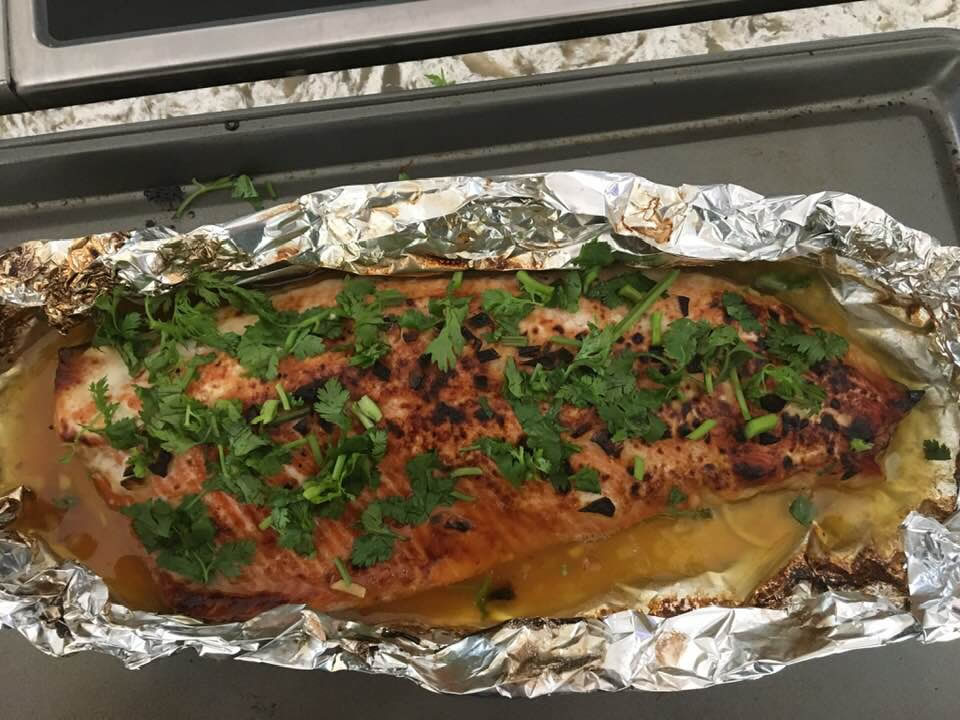 Ingredients:
1 large Sockeye Salmon Filet
½ cup of melted butter
1/4 cup Cilantro chopped (optional)
4 limes
4 T honey
1-2 large garlic cloves – minced
salt & pepper for seasoning
Line a large cookie sheet with lightly greased foil. Place the salmon on the foil and season both sides of the salmon with salt and pepper. Thinly slice 2 limes and slide under the salmon. Pull the sides of the foil up around the salmon, leaving an opening at the top. Melt ½ cup of butter, add the juice of 2 limes, garlic and honey, whisk until well mixed. Pour the liquid mixture over the salmon and bake at 350 degrees (pre-heated) for 20-25 min. Then broil for 5 minutes, sprinkle with cilantro and serve (adapted recipe from www.lecremedelacrumb.com).