By Brian & Sylvia Bishop (originally published in the Island RV Guide Sept/Oct 2010 Issue)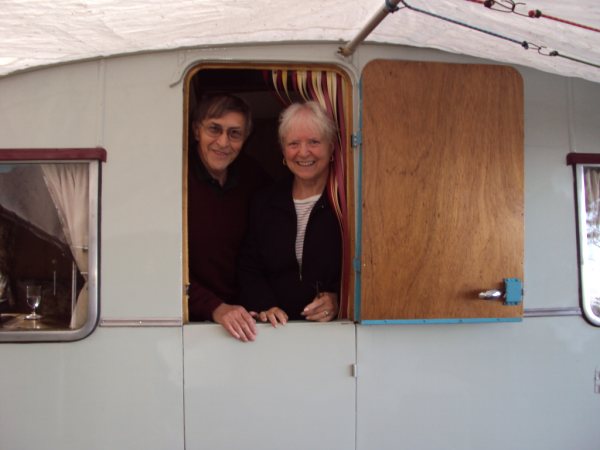 Our interest in Cheltenham caravans started in 2006, we were looking for a lightweight one to tow behind our Mazda mini van. We belong to The Old English Car Club of British Columbia and heard about a club member having an English caravan that had been in the family for many years.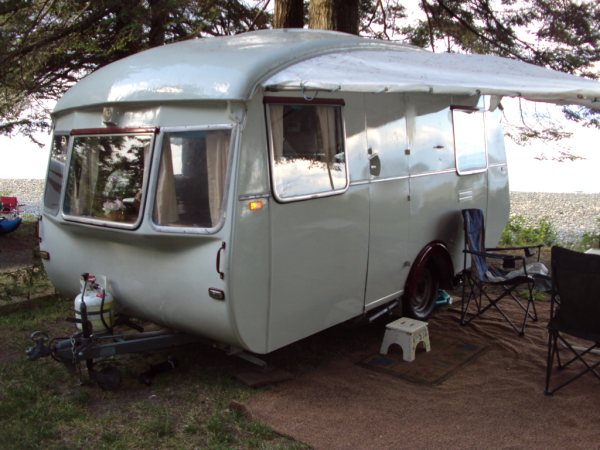 The members name was Pam Sinclair and she owns a 1960 Austin Westminster that is in top condition and belonged to her parents. The Westminster was used to tow the caravan for many years, and then the caravan was stored in a barn unused for ten years when we were invited to come and see if we were interested in refurbishing it.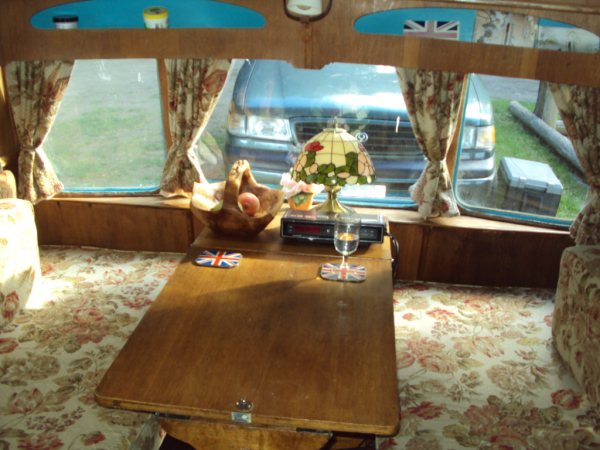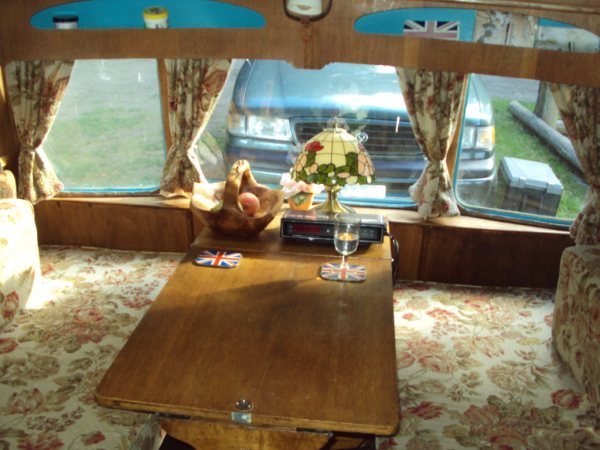 Maybe, before I go any further, I should give readers some history. The caravan is a 1958 Sable and had been brought over to Canada with an Aston Martin tow car by a gentleman named Al Holmes. He and his wife toured Canada and USA for many months. This couple had been friends of Les and Edith Watkins (Pam's mother and father) having met them before or during the second world war and had kept in touch. When Al Holmes returned to England they took the Aston Martin but sold the Sable to Les Watkins.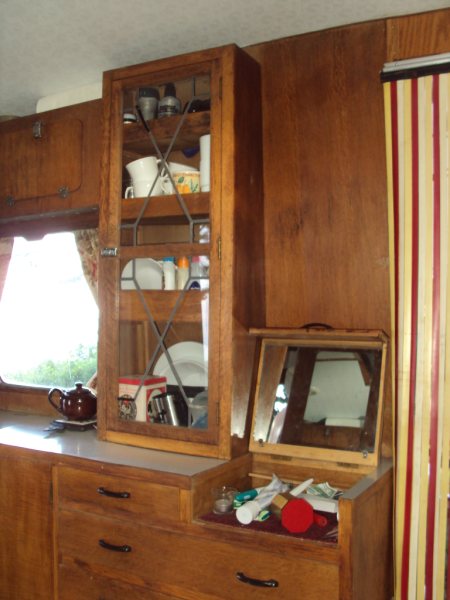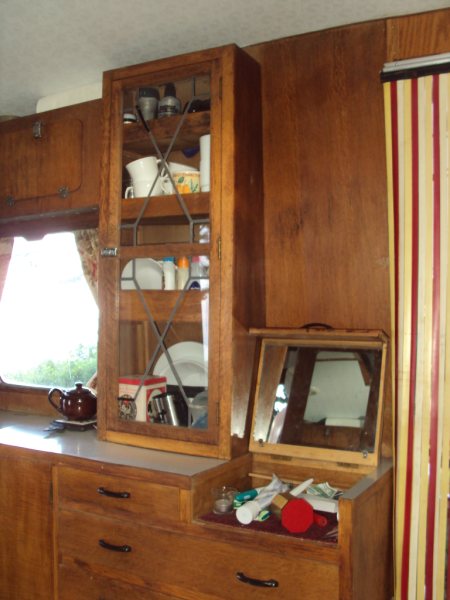 Les was a steam engineer from Leicester and worked on the railway and forest camps on Vancouver Island. He was a great admirer of Austin cars and over the years owned a 1932 Austin 10, 1937 Austin 10, 1950 A40, 1955 Hereford and the 1960 Westminster which he used to tow the Sable and is the car his daughter has to this day.
Les and Edith toured Manitoba, Alberta, Arizona, Mexico and British Columbia so the Sable has been well traveled by this time.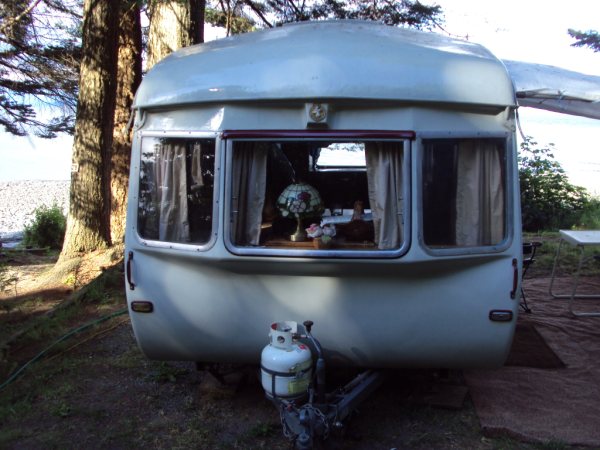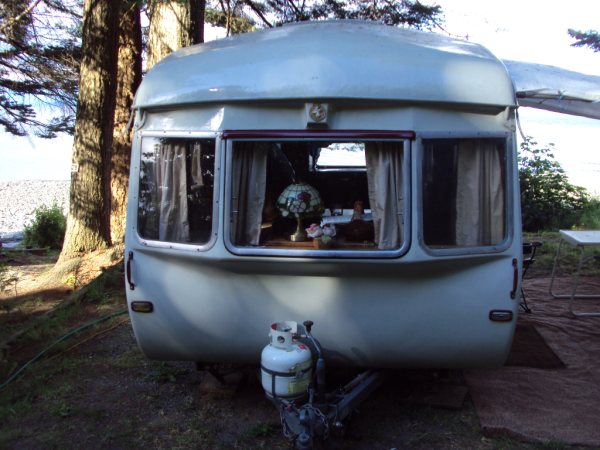 When Les Watkins retired he would spend his summers in the Sable parked on a site by the sea where his grandchildren would come and spend time with their grandparents.
The Sable was kept by the family from 1960 to 2006, but with all the grandchildren grown up, it was decided to part with it and to find someone who would look after and cherish it.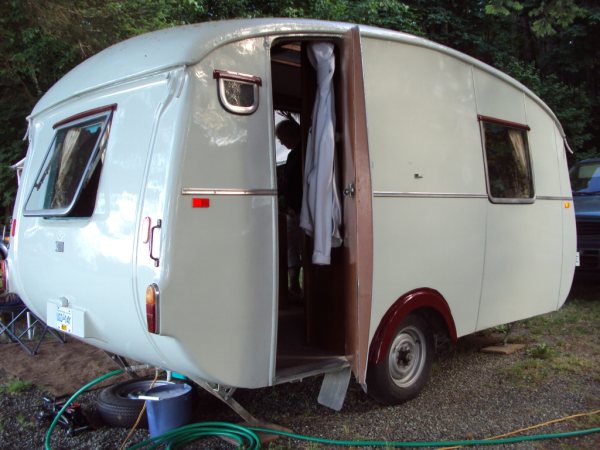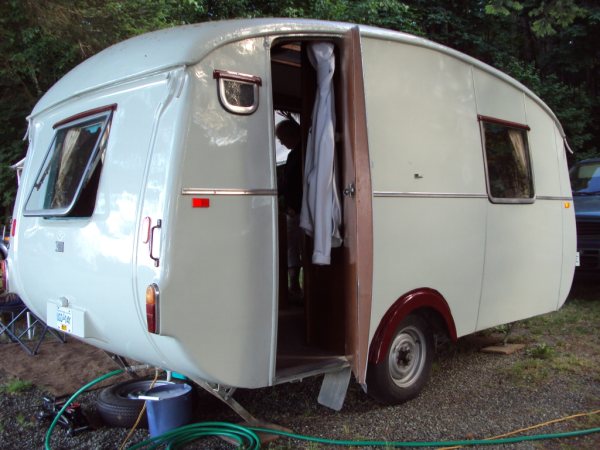 That's where Sylvia and I came into the picture, we were invited to see the caravan, which was stored on a mountain top retreat where one of the daughters lived with her husband and family in a large log cabin. This was our first encounter with Cheltenham caravans and we both fell in love with her. The family was now certain they had found the right couple to look after it and gave it to us with this understanding.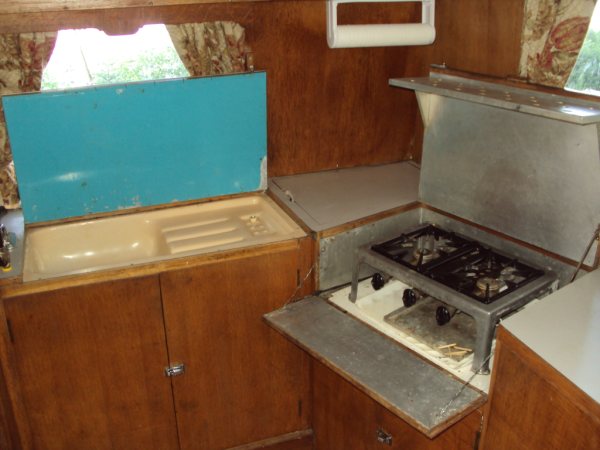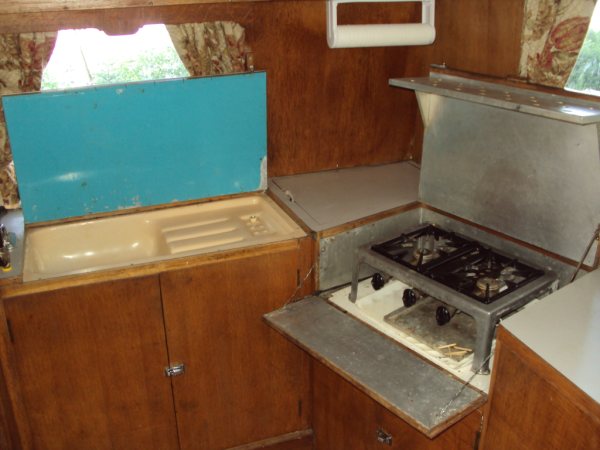 It was not long before we were camping in Washington and Oregon states, which have great state parks to camp at. We then set about restoring the Sable, the interior was in good condition but the outside not so good. First we had to strengthen the roof which did not have the ribs of later models to strengthen it, I then re-gel coated the roof. Removed the window and wheel cover trim, finished and painted the body in a light gray urethane paint, the trim was painted maroon, everybody in the car club was impressed with the finish, especially Pam and her sister, who brought along the Westminster to the club meeting, we took pictures of the car and Sable together again with the two sisters, both happy that the Sable had been preserved.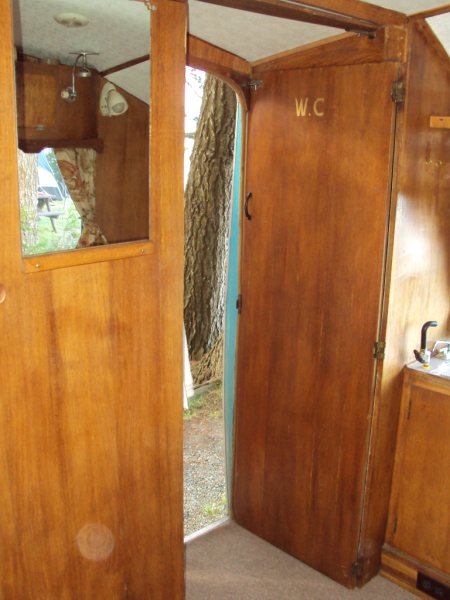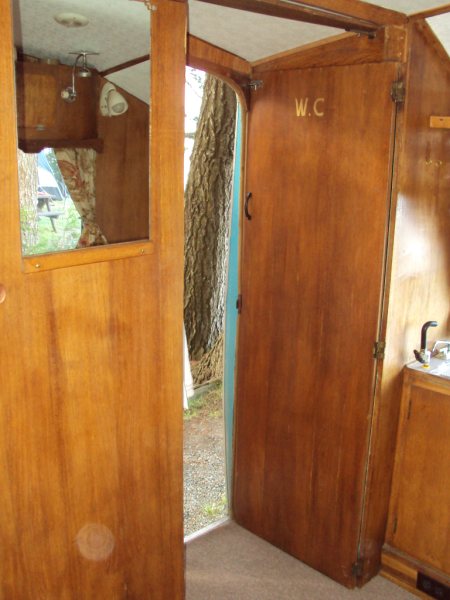 July 2009 saw us starting on a long trip to Ontario to see our family. We traveled through seven US states to get to Ontario, the journey took us eleven days and we covered 2760 miles, we stayed at some nice campsites along the way. We stayed at a campsite for three weeks before heading west to Vancouver Island across Canada, which was a similar distance. During our journey across the US and Canada the Sable performed perfectly and was a joy to tow. There was always much interest in the Sable as we traveled and many who wanted to buy it, this must be because they are so rare in North America and maybe we have the only two, as we have a 1964 model as well. This we bought from a young couple that lives only three miles from us. This we are also restoring, but that's another story.