Where to start when you're looking at a new RV, there are so many choices, so many sizes, and so many various needs. A good first step is deciding what size RV will work best for you.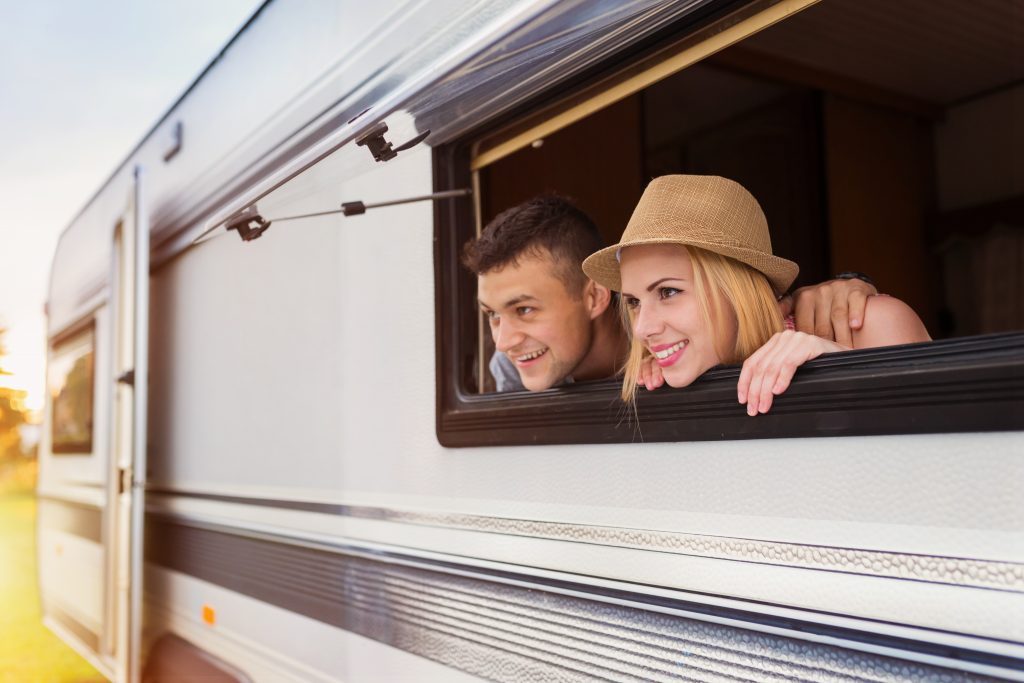 Tow or drive, big or small – each has its benefits depending on your needs.
A smaller RV can give you more freedom maneuvering through new cities, or even the ability to simply unhook your trailer at the campground and use your tow vehicle to run errands, sightsee, or explore a new town.
Small travel trailers, Class B, and small Class C's are generally easier to store at home, taking up less room, they're easier to move over their larger counterparts, and a lot of smaller travel trailers today can be towed with an SUV or small truck!
Towing a trailer can get complicated, however, so be sure you're prepared, know your route, and get comfortable with maneuvering your trailer around tight corners, changing lanes, and backing up. Practice makes perfect, it may seem like a daunting task at first, but eventually, you won't have any problems at all!
Pack With Intention
Small travel trailers, Class B, and small Class C's have a lot of amenities packed into them, and a surprising amount of storage space, but if you don't pack with intention, you'll find yourself running out of space, and maybe even over-weight in short order.
Plan and be sure you need everything you're taking with you. It's surprising how many items you might end up packing that you won't use. You'll want to stick to the essentials that will make your trip enjoyable. You don't want to be too cramped, and you don't want to be too heavy either! Over time you'll learn what you need to take, what is nice to take, and what can stay at home!
The RV Lifestyle is enjoyable, in a small travel trailer, a large fifth wheel, or a Class A Motorhome – no matter what you choose, you'll create memories that will last a lifetime!