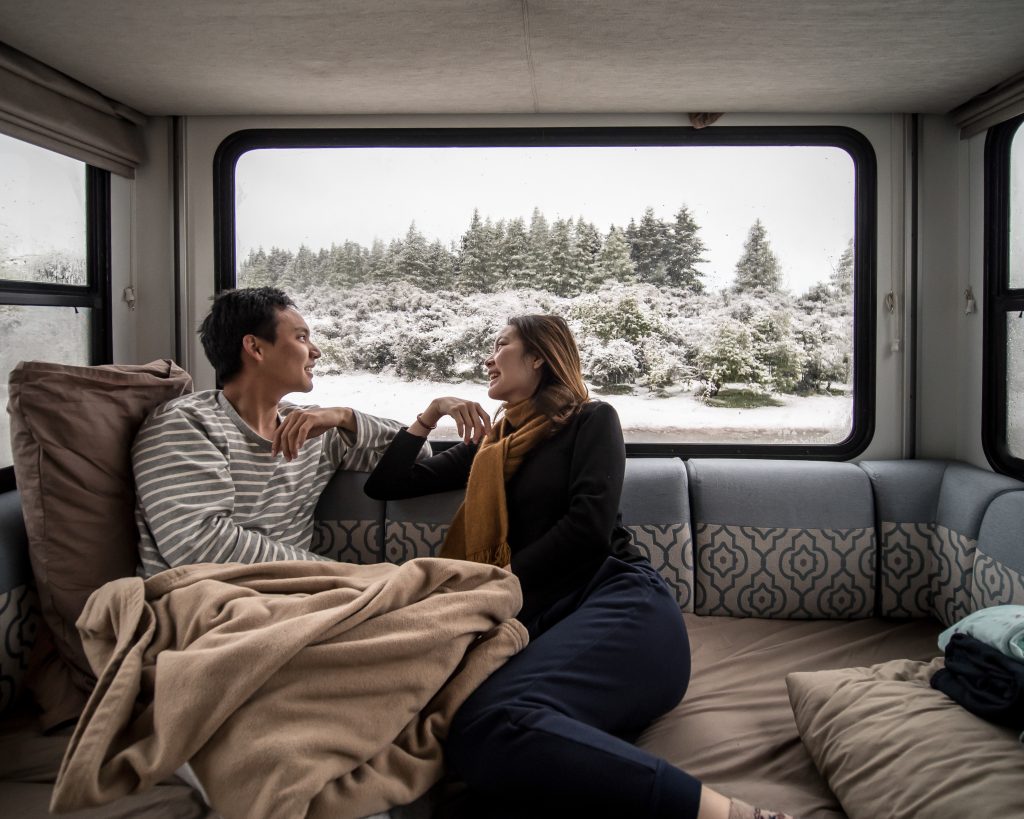 Here are some tips to keep you and the other people in your RV warm and toasty on cold days this winter.
Bundle up, cuddle up
Dressing in layers is a good rule of thumb for camping. A better rule of thumb for RVing in the winter is to make sure your RV has enough bedding, quilts, warm winter clothes, and thermal layers in case your furnace breaks down or your site doesn't have power hookups. Even better, electric blankets can help you save money on propane.
Seek Sunshine
You don't have to wait until summer to soak up the sun. Parking your RV in the sun in the winter is a simple way to lock in some natural light and warmth.
Park Smart
In the winter, the weather can be hard to predict. A cold spell can quickly turn into warmer weather in just a few days. As soon as you know it, a winter thaw could be coming. If the ground gets soft, parking your RV on support boards might keep the tyres from sinking.
Don't Give Up
Don't forget to start your engine often to keep the batteries in your RV in good shape. You might want to think about adding solar panels to your RV as an extra source of power.
Sip Warm Bevvies
Camping in the winter calls for a cup of hot tea or hot chocolate. It's a tasty way to stay warm when it's cold outside. Make sure you bring along a coffee maker, French press, or kettle.
Bring Your Winter Playthings
One of the best things about RVing in the winter is that snow sports are right outside your door. Bring your skis, skates, snowshoes, and snowboards with you. If you'd rather go snowmobiling, you might want to get a Toy Hauler RV, which is a sport-utility RV with a lot of cargo space and a ramp that swings down.
Find your next RV at www.ArbutusRV.ca